Disclaimer: what you're about to read is my personal view which is based on my own personal experience.  Keep in mind that, because there is no formal qualification or regulatory body, the SEO industry is full of charlatans.
Under no circumstances believe the word of an SEO, myself included. Follow your own path, run your own tests. Question everything! Trust no one!
My last article (unsurprisingly) created a little controversy around the topic of link buying. There are still many who claim that link buying is evil and content is king, to which I respond: "click here"
So let's put this SEO dogma to bed once and for all!
Google: "click here" and see who's ranking #1
For years it has been adobe acrobat reader and for years the Adobe Acrobat Reader download page has NEVER been optimized for that query or indeed contained the phrase "click here". Case closed!
I have just proved beyond any shadow of doubt, that links trump content! OK, so back to the big most frequently asked question in iGaming SEO…
Q. Can I rank page one for "online casino" without buying links?
A. No*
Even if you're redirecting a penalized site, it was once propped up by paid links, or other black hat methods like mass link injection, hidden links… shit that will get you banned but enable you to rinse and repeat by continuously giving Google the run around.
* I welcome anyone to email me evidence to the contrary to: paul@mediaskunkworks.com
Until then, can we all just shut the f' up about content being king? Let's get back to the business of buying links.
If you are one of the multitude who bought into this SEO dogma, don't feel too bad about it.  Yes, you CAN rank by placing content and getting links organically.
You can even rank by just placing content and not getting links. The presence of content related to a particular theme will generate internal link equity and yes, you will begin to rank for certain phrases but it's not purely about where you rank. It's about what phrases you rank for.
It's about Search Intent!
You may well be getting a million monthly unique visits derived from informational queries, but that don't mean shit unless you're ranking for some transactional queries.
Transactional Queries vs. Informational Queries
When a search visitor arrives at your site from a transactional query, they will have their credit card in their hands and the only thing between them and your back pocket is your site's usability or your visitor's available credit card balance.
Buying links for most affiliates is the only way to reorient traffic from informational queries toward lucrative transactional queries.
So here's what happens in the real world:
If you are getting any traffic, what so ever, as a new affiliate I'd expect you to be pulling that traffic from informational queries these may be long tail queries, and natural language queries! Right? and if I'm right, like I usually am, the only problem you have it that it's not turning into cash!?
However, the good news is this… you ARE ranking and your site DOES have juice, possibly in the form of internal page authority (if you've not build a link yet) but it's juice… and YOU RANK!!!
I love to see brand-new sites ranking without any inbound links, with only modest amount of content.
It provides many affiliates with a quick shot of hope and from here you can develop a sense of faith. It's faith that will see you through challenging times, providing you understand that links are king.
You now simply need to reorient your site traffic toward transactional queries.
This is an entire subject in it's self.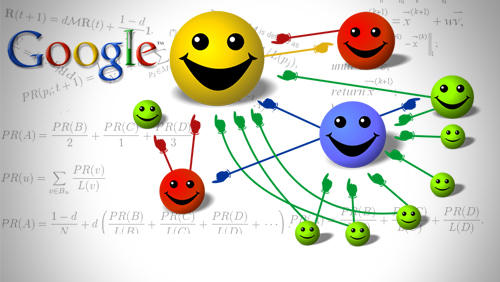 It's a search engine, it's not God
Google cannot determine the difference between a paid link and an earned link. However, it has enough link data to be able to determine what is normal and what is abnormal.
Every SERP has it's own acceptable norm and related tolerance to stepping outside of this norm
At Media Skunk Works, we use a number of technique which we call Link Spectral Analysis.
We use this technique to understand the norm and determine filter threshold within a set of SERPs or an industry average. Soon to be available from http://my.reach.ai  – head over there request a invitation to the beta testing phase.
There's no free ride
You simply don't get to the top in this game without buying links. Every major operator knows this and they are either buying links – or they're not ranking on page 1 for the big phrases. How do I know?
Let's just say we sell a lot of links, we're mostly subcontracted as a wholesaler by some of the largest digital agencies, and sometimes directly to support in-house SEO teams – Since we are part of the link supply chain, we know who the link buyers are. It's no coincidence that they dominate Google and generate massive revenues.
Don't take a knife to a gunfight!
This isn't isolated to iGaming – it also applies to Car Insurance, Cheap Flights, Personal Injury, Mortgages, Loans, and many more. If you Google a high volume, transactional phrase; you can count on the top 10 sites, to be buying links.
Yes,  that's precisely why Media Skunk Works focus almost exclusively on the supply of paid links to the SEO industry, without them, you're wasting your time!
YES! This is f**king dangerous!
I'm not going to pretend that SEO at this level isn't risky. It is, very f*cking dangerous. You may well get busted! So be careful, this is a dangerous sport and like any dangerous sport, every year there are casualties.
Ask yourself these questions:
If I were planning on climbing the North Face of Everest…
–          Would I attempt without first speaking to someone who's climbed the North Face?"
–          Would I buy cheap equipment or trusted quality survival gear?
–          Would I set off on a solo climb after only two weeks of training?
If you did you'd be mad, irresponsible or damn right stupid. SEO isn't any different. It might not be directly life threatening, but it can and does destroy businesses. Usually when the decision makers tries to do one of the above.
But like other dangerous sports it can be done safely, time after time… and most importantly it's massively rewarding!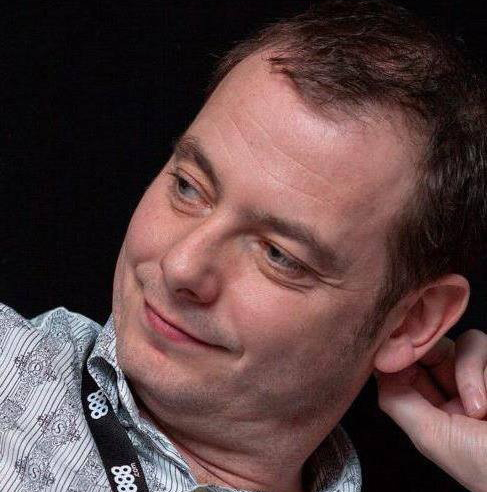 Paul Reilly is the founder of Media Skunk Works. An Innovation Lab based at the University of York. He specializes in large scale, business critical link building for the iGaming industry and uses big data to avoid the many traps set by Google. If you wish to submit your own editorial please contact Bill Beatty.
Comments