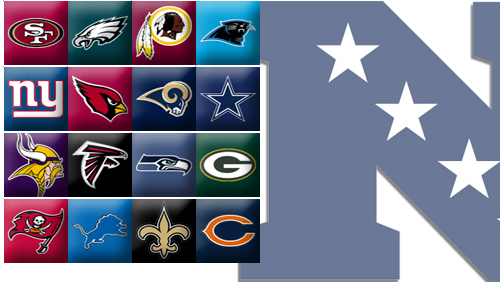 A quick recap: I'm a Jets fan, I hate life, and I'm trying to make every other NFL fan hate life too. See Part I for a fuller explanation. Caught up? Let's move to on the NFC.
NFC East
Dallas Cowboys
Every bleeping year, the Cowboys look great on paper, and every bleeping year everybody wonders if this is the year that Tony Romo will get it together and if this is the year Dallas will finally have a running game and if this is the year that the skin on Jerry Jones' face will just snap in two from being pulled so taut, making him look like [spoiler alert!] Gus Fring in the nursing home.
Well, remember this. Despite the hype about "America's Team" and Jerry World and everything else, the Cowboys are a terrible franchise. In the last sixteen years, the Cowboys have won one playoff game. One. They have lost six. Here are the quarterbacks they have lost to: Jake Plummer, Jeff George, Jake Delhomme, Matt Hasselbeck, Eli Manning, and Brett Favre (the Vikings version, not the good one). That group, with the possible exception of Manning, would be the first class inducted into the "Mediocre NFL Quarterback Hall of Fame." The only quarterback they beat was Donovan McNabb, and the Eagles were so embarrassed that they promptly ran him out of town after eleven years with the franchise.
Again, in 16 years, the Cowboys have beaten only McNabb in the playoffs. In four years, Rex Ryan and Mark Sanchez have beaten Tom Brady, Peyton Manning, Carson Palmer, and Philip Rivers. I guess what I'm trying to say is, Cowboys fans, shut the f— up.
New York Giants
The Giants haven't had a losing season since 2004, they won two Super Bowls in five seasons – both among the top 10 championship games of all time – and they've had five playoff appearances in the last eight seasons. That's not quite a dynasty, but given the nature of the modern NFL, it's been a pretty solid decade for the G-men. Over the last ten years, only the Patriots and (arguably) the Steelers have matched the Giants' success.
And yet, not once at any point in the last ten years has anyone ever, ever, thought the Giants were the best team in football. Not once. They won both Super Bowls as a steep underdog, and both conference championship games in overtime, on the road.
The point is this: the Giants are basically a couple bounces of the oblong pigskin away from being the Cowboys. I'm sure Tony Romo thinks that every night as he cries himself to sleep…on the naked chest of a smoking-hot Texas blonde. I hate football.
Philadelphia Eagles
Eagles fans, here's what your new head coach is trying to do. He has a quarterback, Michael Vick, who even after a decade in the league remains an electrifying, magnificent athlete. So it appears that he is going to build the offense around Vick, allow him to run some type of option scheme, and try and get one of the league's fastest players in the open field.
Beyond Vick, the offense is going to play at a breakneck pace supposedly never seen before in the NFL, with ESPN reporting that Kelly wants to run a play every twelve seconds. In short, Chip Kelly plans to revolutionize the NFL.
It sounds like fun, and it will no doubt be exciting to watch the Eagles play this year. Particularly if you're rooting for, or, more importantly, betting on, the other team. Having Vick play an extra 15-20 plays a game and carry the ball is a great idea in theory, but Vick can't stay on the field in a normal offense. Imagine the excitement when you've got $300 on the opposing team, and get to hear the announcer say, "And Michael Vick is down…he took a shot just before he pitched the ball to McCoy…wow, your leg is simply not supposed to bend like that, Bob…they just replayed the hit on the Jumbotron and three fans gouged out their eyes…you just hate to see that." And then you remember that backup Nick Foles can't run and likely isn't getting the reps to properly manage a fast-paced offense, and you spend the entire second half thinking about how you're going to spend your newly won three hundred dollars.
Beyond Vick, the referees are already upset about Kelly's pace, which might be a small problem given that NFL games are so subjectively refereed and that good coaches work the officials like Floyd Mayweather works a speedbag. Meanwhile, a fast-paced offense means more plays for the defense, which was ranked in the bottom five in the league last year. Has the defense improved? I'm not sure. It looks like they brought in new players, but I don't have a clue who any of these guys are (Bradley Fletcher?). In fact, given his bent, I doubt Kelly does, either. So, Eagles fans, remember how much fun the Steve Spurrier era in Washington was? What goes around comes around.
Washington Redskins
All the Redskins fans saying, "If RG3 can just stay healthy, we're going to be a Super Bowl contender," need to remember the way poor Robert Griffin III was limping around in last year's playoff game. It's a good thing for the Redskins that gun control laws in Washington D.C. are so strict. Because if that game was played in Texas, a fan would have come out of the stands with a deer rifle and put him down, then explained to the sideline reporter, "It was the only humane thing to do."
NFC South
Atlanta Falcons
Teams from Atlanta always blow it in the playoffs. Look at the 1990s Braves, the 1980s Hawks, and the recent Falcons. (Are the Thrashers that way too? Wait, the Thrashers moved? To Winnipeg? Was this news actually reported? Are they still an NHL team? Good Lord, Gary Bettman is an idiot.)
Ironically, Atlanta sports teams are a perfect reflection of their city. Atlanta seems great on paper: Southern charm, no winter, good-looking women, great strip clubs, a number of massive employers. Then you get there and the traffic's brutal, the humidity is choking, and the town is running out of water.
If you want to visit Atlanta, you don't even have to go there. Just get on an interstate highway at rush hour for 45 minutes. Stop at the off-ramp for 15 minutes and pretend there's 200 cars waiting for the light to change. Spend an hour at the mall, then go to Applebee's. Before you walk into the restaurant, dump a bottle of water on your head to simulate the sweat that pours down your face when you step outside in Atlanta between April and November. Go inside, have a crappy corporate meal, and pretend to root for whatever team is losing in the playoffs. You can say with pride that you've (pretty much) been to Atlanta!
Carolina Panthers
One of their starting cornerbacks is named Captain Munnerlyn, which is awesome. Beyond that…Cam Newton and Steve Smith are good, they'll probably win nine games, and no one will really care. Right? You don't care about the Panthers, admit it. You don't even know where in (or in which) Carolina they play, and neither did Nike, which released a Panthers T-shirt with the state of South Carolina on it. (In case you're wondering, that was the wrong state.) Let's just move on. They're not making the Super Bowl, that's that.
New Orleans Saints
They're getting Sean Payton back from his BountyGate-related suspension, which is good news. It was clear that Drew Brees missed him last year, as the team went 7-9 and Brees struggled to…over 5,000 yards and 43 touchdowns. Huh.
Oh yeah – it was the Saints' defense that did them in, setting an NFL record for yards allowed. But I'm sure they brought in some new talent…oh no, not really. But maybe there were injuries last year…wait, there are four key defenders on injured reserve right now.  But maybe they were young…well, they're younger now: the team's two outside linebackers have, combined, played zero plays at outside linebacker in the NFL, according to cover32.com. But maybe they just need time to learn their new scheme…oh wait, they brought in Rob Ryan, who runs a 3-4 base defense after they ran a 4-3 configuration last year.
So to sum up: the Saints' defense was the worst in history last year, and now faces key injuries, a new scheme, and a reliance on completely untested players. And they're playing ten games in a dome. You know what that means…bang the over, baby! The Saints might set another NFL record this year, when the over-under against the 49ers in November is 133.5. (I'm still going over.)
Tampa Bay Buccaneers
Everybody keeps saying it's a "make or break" year for Tampa Bay quarterback Josh Freeman; if he doesn't step up this year, many observers believe he won't even be with the team next year.
Here's the problem: that's a really, really bad sign for the Bucs. Good quarterbacks don't have "make or break" years. Mark Sanchez and Matt Cassel and Ryan Fitzpatrick do. And then their fans "break" plasma television sets and don't get to "make" love to their wives for a month.
While I'm here…the Jets are going to beat the Buccaneers in Week 1. It looks like an easy bet: Tampa giving just three on the road, a potential sleeper against the disarray that is the Jets. But Tampa is a classic NFL trap bet, and the Jets are going to have a HUGE home-field advantage, because the fans will be so excited to see Mark Sanchez on the sideline. We went crazy for Greg McElroy; we won't boo Geno Smith until at least Week 3. And, the Jets will win, because it will make us think that, "Hey, maybe this year won't be so bad," until four days later when we lose 58-2 in New England after Smith breaks his leg running out of the tunnel.
NFC North
Chicago Bears
You realize that Jay Cutler is 30 years old, right? Here's his quarterback rating by year (2006-2012): 88.5, 88.1, 86.0, 76.8, 86.3, 85.7, 81.3. Here's how many games his team won, by year: 9, 7, 8, 7, 11, 8, and 10. He's played two playoff games, and, fittingly, won half of them.
So, this is the year…that Jay Cutler will do exactly what Jay Cutler does. The Bears are going to win 8-9 games, Cutler will scream at one of his offensive lineman, he'll pout on the sidelines, and all the Bears fans are going to be so disappointed because they thought Cutler would "finally put it together."
It is together! This is Jay Cutler. He's like the girl who's kind of pretty and really laid-back and you think, "Boy, if she was just a little more interesting, I could really fall in love with her." But she's not interesting; she likes to make papier-mache cats. That's Jay Cutler: the papier-mache cat lady of the NFL. I mean that in the best way possible.
Detroit Lions
It's too cruel to make fun of the Lions. They have to play in Detroit. They've won one playoff game in the last fifty-five years. They make the Jets look like winners. And they have to play in Detroit.
There is a lot of talent on this team: Matthew Stafford, Ndamukong Suh, Nick Fairley, and, of course, Calvin Johnson. I hope they win. It would be a nice shot in the arm for the city. But they won't win. They're the Lions.
Green Bay Packers
They looked bad against the 49ers in last year's playoffs. They lost 45-31 despite having an interception return for a touchdown on the fourth play of the game. Colin Kaepernick simply abused their defense in that game, most famously making All-Pro linebacker Clay Matthews twirl in a circle like a six-year-old girl on a sugar high. Fortunately for the Packers, they don't play San Francisco again…until Week 1. But if they can rebound and then avoid San Francisco in the playoffs, they should be fine…unless they have to play Newton, RGIII, or Russell Wilson.
Of course, they still have Aaron Rodgers, and might be able to simply outscore the other team. Of course, he just lost his best receiver in Greg Jennings, and his best friend in now-admitted steroid user Ryan Braun. At this point, poor Aaron might be sitting in his bathroom cutting himself while wearing his 2011 championship belt.
Minnesota Vikings
Adrian Peterson ain't running for 2,000 yards again. And with a 2,000 yard-rusher and a pretty good defense, Christian Ponder went 9-7.
And I'm not sold on Ponder getting better. Yes, Minnesota added some targets in Jennings and Cordarelle Patterson. But Ponder has a bigger problem: he has a smoking hot wife, Samantha Ponder, an ESPN reporter. And when you have a smoking hot woman at home, you simply don't have the motivation to improve, because the whole point of improving is to get a smoking-hot woman. It's why it took Phil Mickelson so long to win a major; he had to wait until a decade or so of being married to a smoking hot woman before he got sick of her enough to start really focusing on golf.
So, Ponder is going to be mediocre, the Vikings will be too, and he won't really be all that upset about it.
NFC West
Arizona Cardinals
The Cardinals were 4-0 to begin last season. Kevin Kolb looked like a legitimate starting quarterback, and Arizona looked primed for a playoff berth coming out of the supposedly weak NFC West.
Eleven months later, Kolb's career is likely over after a concussion, the NFC West is considered far and away the best division in football, and the Cardinals have won one of their last twelve games. The Cards' defense was actually pretty stout last year, but as Grantland's Bill Barnwell noted this week, the Arizona offense was literally "historically bad."
So, the Cardinals went to work on upgrading the offense. They added Raiders castoff Carson Palmer to play quarterback, and Steelers castoff Rashard Mendenhall to play running back, and Chiefs castoff Eric Winston to play right tackle. That's three key players from teams who didn't make the playoffs and didn't want those players anymore. Maybe Arizona fans should spend their Sundays "casting" off and going fishing; but, oh s—, you live in the desert.
San Francisco 49ers
Jim Harbaugh is a dick. And I hate San Francisco. People there are dicks, too. They're going to be pretty good though. That sucks. Hate those guys.
Seattle Seahawks
Seattle was everybody's surprise team last year, posting an 11-5 record on the back of rookie quarterback Russell Wilson and an impressive defense. And drugs. A lot of drugs. Six different Seahawks have been suspended for performance-enhancing drug use. That's particularly surprising given coach Pete Carroll's famously no-nonsense approach to coaching, which includes group hugs, hot cocoa after practices (with marshmallows!), and sternly worded admonitions that if any other Seahawks get caught using PEDs, he's going to cancel the team trip to Six Flags scheduled for the bye week.
Seattle also has a notorious home-field advantage, but the state of Washington is about to legalize marijuana. I'm guessing the crowds are going to be a lot quieter, and the lines at the concession stands a lot longer.
St. Louis Rams
The Rams traded the draft pick used to take Robert Griffin III because they already had Sam Bradford, which is kind of like turning down a new Porsche because you've already got a '98 Le Sabre. Take the car, St. Louis! It's worth the extra money for maintenance!
Everybody seems to think Bradford should be good because he was a number one overall draft pick; but it was a pretty weak draft. If you don't believe me, remember who the second quarterback drafted that year was: Tim Tebow. In fact, here were the top five quarterbacks from the 2010 draft: Bradford, Tebow, Jimmy Clausen, Colt McCoy, and Mike Kafka. It's like the anti-2012 draft.
In an effort to help Bradford develop, the Rams spent this year's draft picks – some of which were acquired in the RG3 trade – adding skill players. Notably, they added two wide receivers, both from West Virginia University: Stedman Bailey and Tavon Austin. This is good logic; when you have 22-year-old newly minted millionaires, what you want to do is give them another millionaire to get in trouble with. This decision was questionable for Rams fans, but excellent for the strip clubs of East St. Louis. (That's where all the good ones are. So I've been told. Everybody knows that. I definitely never went to one of them at 3:30 in the morning in a 1964 Dodge Dart. Leave me alone and go watch some football.)
Comments