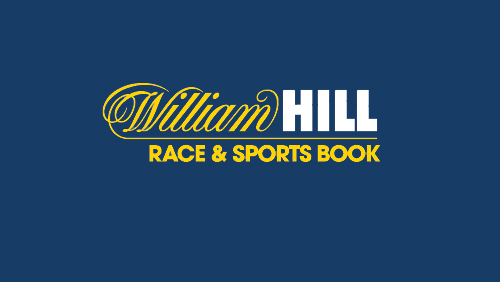 According to the Las Vegas NV Blog, William Hill U.S have been unveiled as the race and sports book chief when the latest monolithic structure of all things snazzy and sexy is erected on the Las Vegas strip, sometime in the summer of 2014.
The SLS Las Vegas Hotel and Casino, which is owned by SBE Entertainment and Stockbridge Real Estate, is currently under construction on the former home of the Sahara Hotel and Casino, and the announcement of their partnership with William Hill U.S means the British bookie can get in on the design act.
"It won't be our biggest facility, yet we want to make it a showcase," William Hill U.S CEO Joe Asher said, "It's nice to be able to create something right from the beginning."
It's believed that 3,000 square feet has been reserved for the race and sports book that will be attached to an upmarket restaurant – the name of which has not yet been announced.
The new complex will also cater for the mobile user with full capability to use mobile devices to place your bets via William Hill's mobile technology.
The budget for the SLS project is set at $415m, it will contain 1,600 rooms, a casino, four nightclubs, shopping stores, top quality restaurants and the aforementioned William Hill run race and sports book center.
A Slap on the Wrist From ASA
The killjoys at the Advertising Standards Agency (ASA) have tugged the sideburns of William Hill over concerns that two newspaper adverts quoted odds that were misleading and would not have necessarily been available on the day of the action.
The Racing Post was the scene of the first crime. On the 15th March, Hills offered odds of 6/1 that Sir Des Champs would win the Gold Cup at the Cheltenham Festival. The second newspaper was the Daily Mirror, when on the 4th April Hills offered 4/1 on The New One to win the John Smith's Aintree Hurdle.
The allegations of spurious information centers on the footnotes that stated: "Prices subject to fluctuation," and the tiny print that nobody reads stating: "Prices correct at 5pm yesterday."
The latest admonishments come after the ASA banned a TV ad for William Hill Live Casino, back in June, when it said there was a link between gambling and seduction (I just want to watch the video even more now).
In the ad, the camera showed a close up of a female casino worker, as it moved along the length of her body before settling on the roulette wheel. The ad showed images of other females dressed in gold basques, prompting the complaint from The Gambling Reform and Society Perception Group (GRASP).
You do get the impression that the acronym's are created first and the fancy long names second.
Comments