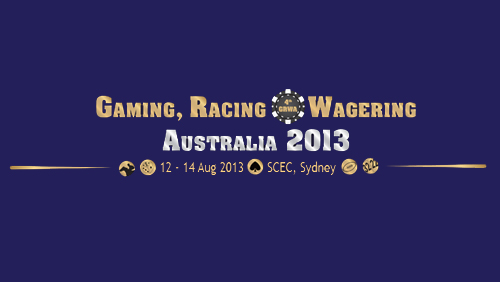 Industry leading gambling news site CalvinAyre.com has signed on as a media sponsor for one of the region's premier conferences, Gaming, Racing & Wagering Australia.
Considered as an integral highlight of the Australian Gaming Expo, Gaming, Racing & Wagering Australia will play host to one of the biggest gatherings of experts in the gaming and hospitality industry. This year's conference will cover a span of three days, beginning on Monday, August 12, with a multitude of conferences featuring leading experts in the Australian and Asian gaming industry. Among the wide-range of topics that are expected to be covered in this day include legislation and regulation, competitive landscape, technology trends, innovations and growth strategies from the global gaming industry.
The second day of the conference will feature more of the same, touching on subjects that include digital marketing strategies including social media, SEO, social games, as well as social gaming development, mobile and a peek into the international online gaming market and their strategies.
Finally, the last day of the conference will have plenty more discussions on the state of  local sports betting racing and wagering companies in Australia and how important it is to focus on and discuss the latest competitive issues and growth strategies that are affecting this all-important gambling sector in the country.
In the year's that Gaming, Racing & Wagering Australia has been held, it has grown to become one of the most important gaming conferences on the calendar. With the rapid and continuing growth of the industry in both Australia and Asia, the conference's ability to gather the best minds in the region has made it's importance to the industry that much more meaningful.
CalvinAyre.com is a leading gambling news site founded by Bodog brand creator Calvin Ayre. The site offers a multitude of news items covering a wide range of topics related to the gambling industry. From breaking news, interviews, event highlights and informed opinions covering the global gambling industry, CalvinAyre.com covers anything and everything there is to know about the gambling industry.