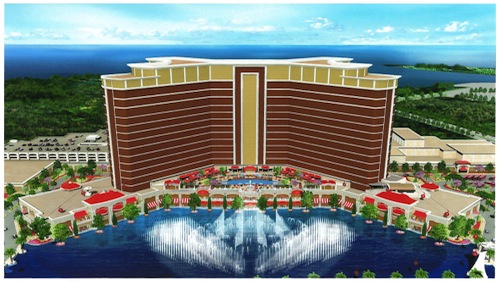 Australia-based international contractor Leighton Holdings has just finished applying the final touches on a $2.8 billion contract its subsidiary, Leighton Asia, India and Offshore Group, has sighed with Wynn Resorts. With the agreement finalized, LAIO is set to take the reigns in designing and building the Las Vegas-based casino operator's lavish and extravagant integrated resort and casino in Macau's Cotai Strip.
The project LAIO scored in partnering with Wynn marks the biggest value contract the Leighton Holdings subsidiary has ever closed after being chosen by Wynn Resorts as its preferred contractor late last year for its second casino project in Macau. With the deal now in place, the task of putting Steve Wynn's ambitious resort and casino vision together now lies on the shoulders of LAIO.
It should be said that this isn't the first rodeo Leighton has had with Wynn Resorts; the contractor was also tasked to design and build Wynn Macau, which now sits opulently at the heart of the Chinese gambling destination. The success of that project forged a strong relationship between the two companies that eventually netted the contractor a new – and arguably, bigger – project for the casino operator.
Once this new project is completed, it will henceforth be known as Wynn Palace. Estimated to cost anywhere from $3.5 billion to $4 billion, Wynn Palace is poised to become one of the biggest integrated resort and casino in the Cotai Strip and according to Wynn, will have a "floral and flowery" theme to it, the kind that makes copious use of "flowers, water, and natural light". Can't say the man lacks in sensibilities, can you?
Construction floor area for the resort site has been estimated at 450,000 square meters and once completed by early 2016, the whole place is expected to have a 2,000-room hotel, a massive casino, plenty of dining and retail options, convention facilities, an aerial transport system, hot-air balloons, and pedestal gardens, to name only a few of the multitude of features Wynn Palace is expected to have.
Comments