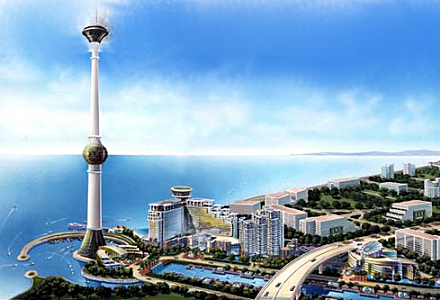 If you're thinking go investing in some land in Entertainment City, you might have to rethink that idea. Or at least check your finances to see if you can handle the monetary mugging it's going to do to your bank account.
See, in the past four years, land prices at the Pagcor-developed gaming hub has skyrocketed. How high, you ask? Well, according to Pagcor chief executive Cristino Naguiat Jr., the price of land has doubled in that time, or to be more specific, a little over 100 percent. Still interested?
When the government bought the massive plot of land in 2008 to kick-start the Entertainment City project, the cost per square meter was at Php23,000, which is a little over $500 based on current exchange rates. Now, its significantly higher than that. ""We recently had it priced by LandBank," Naguiat said before adding, "It's around Php47,000 now". That converts to slightly more than $1,100 based on today's exchange rates.
Pagcor has at least 50 hectares of land under its belt, parts of which are already being leased by Bloomberry Resorts Corporation and Travellers International Hotel Group, two of the companies that make up the four casino licensees in the area. The former already has Solaire Manila up and running and the latter is expected to open its own integrated resort, Resorts World Bayshore in the next few years.
Should you still find the current price palatable to your pockets, you might have to be cautious of expectations that land prices in Entertainment City could still go up depending on the expected growth spurred on by the rise of the rest of the integrated resort and casinos in the vicinity. "If they are all just hotels, I do not think the value of the land will appreciate that much," he said
Naguiat didn't put a future price on the land, but don't be surprised if the current Php47,000 per square meter price today becomes a pittance in the coming years.
Comments