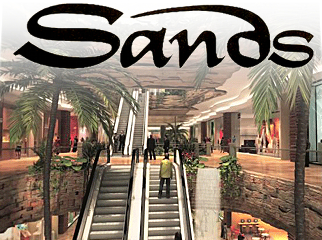 Since late April, Macau's Court of Second Instance has been slapping down attempts by Las Vegas Sands to register trademarks using the name 'Cotai'. So far, Sands has attempted to register Cotai Strip CotaiExpo, Cotai Strip CotaiArena, Cotai Strip CotaiTicketing, Cotai Strip CotaiShuttle and Cotai Strip CotaiTravel. Sands had received approval to register Cotai Strip CotaiTravel back in 2011, but rival casino operator Melco Crown Entertainment protested Sands' attempt to essentially own the name Cotai Strip.
The Court agreed, saying the would-be trademarks were "ambiguous, generic and indefinite." The rulings may scupper other Sands branding ambitions. The company has of late been publicly referring to its expanded presence on Cotai collectively as Cotai Strip Macao, prompting further worries from rivals with their own Cotai presence that they'll soon find themselves paying Sheldon Adelson royalties to market their own properties.
SANDS GOES SHOPPING
Sands does have one legitimate claim to make regarding its Cotai properties and the best part is there's nothing Sands' rival can say about it. According to Deutsche Bank's Karen Tang, Sands China's retail footprint now eclipses that of Hong Kong's famed Harbour City shopping mall. Sands China already has some 2m-square-feet devoted to retail shopping and other non-gaming amenities and has applied to Macau's government to build another 2m-square-foot shopping area, of which nearly half will be devoted to "value-oriented destination shopping and dining, targeted specifically at the mass market visitors."
Sands already has the biggest non-gaming footprint of all Macau casino concessionaires, and while the return per square foot is squarely in Hong Kong's favor, it's nonetheless music to the ears of Macau's leaders – as well as those in Beijing – who have long stressed the need for casino operators to diversify their offering beyond gaming activities.
SANDS TAKES STEPS TO BOOST 'LAGGARD' COTAI PROPERTY
But Sands is also actively seeking to boost its mass market appeal on the gaming floor, as Sands president of global operations Rob Goldstein recently told delegates at the Sanford C. Bernstein Strategic Decisions Conference 2013 in New York. Macau Business Daily quoted Goldstein saying Sands China's mass market table yields were underperforming the overall market by 15-20%. Ironically, Goldstein revealed that while yield per table at most of its Macau properties was either on par or above market value, its newest gaming joint – Sands Cotai Central – was the "laggard." (Has anyone checked whether Sands has tried to trademark CotaiLaggard?)
To speed up this slowpoke, Sands has already announced the opening of a new premium mass table area that will take up 80k-square-feet of "very luxurious space" in Sands Cotai Central. Goldstein expressed confidence that the improvements will held the laggard property "get to market performance." Goldstein declared Sands to be "agnostic" as to whether profits came from mass market or VIP gamblers, but acknowledged that the margins associated with mass tables were "staggering" and "very tough for any junket to produce those kinds of numbers."