Welcome to June and these are CalvinAyre.com's picks for gambling industry conferences and events taking place throughout month, around the globe.
The first iGaming conference dedicated to tribes will be taking place June 3-4 at the Pechanga Resort and Casino just outside of San Diego. The purpose of this event is to help tribes realize and take advantage of the opportunities they have in the online gambling market. Sessions are built to deliver action items and anecdotes while the event itself provides a perfect opportunity to build partnerships and make new contacts.
What: Indian Country Online: The 2013 Congress
When: June 3-4, 2013
Where: Pechanga Resort and Casino, California
Register: Online
The second annual Gaming in Holland takes place in Amsterdam alongside the iGaming SUPER Show and will provide a specific focus on the Dutch iGaming market. Seeing as draft legislation in The Netherlands has just been released, the timing for this event is perfect and now includes a group dinner so delegates can maximize their networking opportunities.
What: Gaming in Holland
When: June 10-11, 2013
Where: WTC Auditorium, Amsterdam
Register: Online
Twitter: @GaminginHolland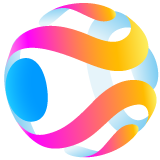 iGaming SUPER Show attracts the largest number of online gambling professionals to one place at one time and this year that one place is Amsterdam. In addition to choosing a new city for the SUPER Show, organizers iGaming Business have arranged seven conferences under the SUPER Show umbrella with the goal of providing something for everyone at every level.
What: iGaming SUPER Show
When: June 11-14, 2013
Where: The Amsterdam RAI
Register: Online
Twitter Hash Tag: #IGSS2013
Social Gaming is the new obsession with the gambling industry and is an industry all in itself. The first Social Casino Gaming Summit has found a home in Las Vegas and will be taking place June 19-20, just before the madness of the WSOP sets in. The purpose of this conference is to educate land based casinos and social casino developers on the industry's latest.
What: Social Casino Gaming Summit
When: June 19-20, 2013
Where: Bellagio, Las Vegas
Register: Online
Clarion will be hosting their second annual World Regulatory Briefing (WrB) Germany on June 27th, an event bringing together those who influence the regulatory decisions within the German online gambling market. Germany has proven to be a very complex market and delegates can expect to to learn the status of online gambling regulation in each of Germany's 16 states.
What: WrB Germany
When: June 27, 2013
Where: Frankfurt, Germany
Register: Online