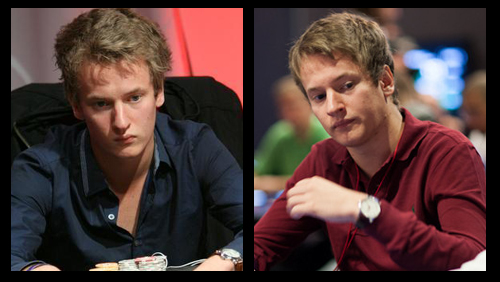 During the recent furor over the Doyle Brunson World Series of Poker (WSOP) tweet, the great man wrote this on his blog:
"It seems that the public determines how good a poker player is by how he does in tournaments. A lot of the best players don't play very many tournaments so you don't hear about them. The cash games don't get the publicity."
One young man who certainly fits into this mold is Andrew Moseley. He's in his early twenties, dresses sharp and talks even sharper. Despite his youthful appearance Moseley has a head on his shoulders that is wise beyond his years and he makes his living playing in the high stakes cash game scene.
We recently caught up with him to talk about his time spent playing in the high stakes cash games of Macau and this is what he had to say.
When did you first start coming to Macau for the cash games?
I first came to Macau about four years ago when on holiday in Hong Kong. I wanted to include some poker in my trip so I googled poker in Hong Kong and it came back with news on Macau so I thought I would check it out. I spent five days playing at The Wynn; the action was good but quite small – HK$1k/2k with straddling.
Back then I was predominantly an online cash game player. I was playing $25/50 on the Crypto network, but I was also a full time student so I didn't log as many hours as the other regs.
I now take three to four trips a year and I stay in a block of flats called One Central. They are located right next to the casino and have good facilities including gym, swimming pool, tennis courts. Most of the pros that come out to play regularly have a place here because it's just so convenient.
What stakes do you get involved in?
Eventually as poker started to become more popular the casinos started to offer bigger games, but to get involved in the biggest games you need to have some contacts and get invited. I met a few of the regs playing in the Wynn, I gave them some action and then one day they needed a player and I got invited. I have known the guys for several years now and it is a very relaxed and fun environment to play. There is a lot of card squeezing etc. so they like to invite the pros they enjoy to play with.
The first big game that I played in Macau was HK$5/10 with a HK$1 million sit down. I have played up to HK$30k/60k in those games. My regular game is at Starworld.
How did those first sessions go?
Initially, I broke even, but without going into specifics let's just say I have some big swings. The value isn't always necessarily in the players but in the size of the game. A small edge at nosebleed stakes can be highly profitable.
What's your routine when you're out there?
I try to play as much as possible, but get burnt out quite quickly, so will have a relaxing day with gym/massage every week or so. I have a lot of friends in Macau and the clubbing scene is much improved so I tend to go out when I am there. If it gets too boring Hong Kong is always near by for small breaks too.
Explain what you mean by burn out?
I go to Macau purely to play poker and your average session is 14-hours per day. When you are playing that much poker your mood is largely dictated by how much you win or lose. This is what can lead to burn out because once you are in Macau there is very little escape.
Who are the types of players that participate that the world of poker would be familiar with?
I have played with a lot of the poker players who are heavily in the media's eye in Macau but would not want to comment on who.
Talk about the skill level of the players in Macau?
When I first went out there the players had already been playing together for quite a while. Some of them have improved at an incredible rate, two in particular. The games are way tougher at all levels than they were, because a lot of the worse non-pros have stopped playing, and some of them have become incredibly good, very fast.
Describe your perfect set up?
It would consist of tight players on my left, crazy players on my right and a controlled level of straddling. A lot of players start with 100BB stacks and if there is too much straddling the game doesn't get deep and that's where my strength lies. I would also like to be well rested, eaten well, focused and not suffering from jet lag.
Do you ever find yourself playing in games that are too big?
I have and it can be stressful, but I don't chase my losses. Getting out there, playing and coming back can be quite stressful, but it's also a lot of fun.
Tell us a funny story from your time in Macau
The language barrier has created some funny situations.
Once I didn't hear/understand someone say "all in" when they bet just one chip and proclaimed "all in" into a MASSIVE pot on the river, so I snap called it off with my one pair thinking I was calling about 1 % of the pot. I then look up and see the guy flip a bluff, shake his head in disbelief, and then push his whole stack towards me.
Is it Vegas or Macau for you?
For playing poker it has to be Macau, but from purely an entertainment persepective then Vegas has so much more to offer. Macau is all about the gambling and when there are no games running it can be a little boring.
Comments