An Interview With Warren Lush, PR Guy of PartyPoker and Bwin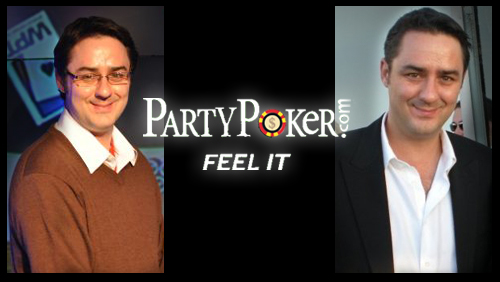 Warren Lush makes poker tick.
"Nothing happens in poker without Warren Lush being involved," said Jesse May during an interview with CalvinAyre just last week.
Lush had just spent the weekend at the Grand National in the company of Johnny Vegas, before jetting over to Barcelona to look after the player's, in particular, his long time partner in crime Tony G.
The PartyPoker Big Game was enjoying in seventh season and Lush was as excited as ever.
"We have Faraz Jaka; the Jungleman is back with his cursing, Max Pescatori the Pirate is here from Italy, Alec Torelli has flown in from the States and we also have some local interest from the likes of Raul Mestre, and of course we have Tony G."
The PartyPoker television productions are some of the most interesting, and exciting, poker shows to watch, and Warren Lush is the man who works hard behind the scene to gather the interest from within the community of pros. How does he do it?
"Well first and foremost the show has a massive history now. We've done 48hr cash game shows before and there have been some great incidents. In Dusk Till Dawn we had Tony G winning a £120k pot against Rob Yong and Martins Adeniya and then you had Phil Laak mucking a £60k hand because he was too tired in Vienna last year. But it's all about the rivalries. You are not going to find the top ten players from the GPI here. We go shamelessly for the right players for television."
The PartyPoker Big Game VII will air on Sky Sports in the summer.