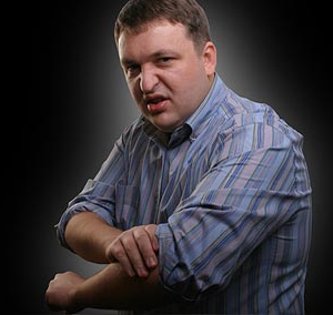 Poker maestro and all-around self aggrandizer Tony G has announced that he has left Party Poker after a three-year poker partnership with the operator. The decision to leave Party Poker was made by Tony G in large part because he wanted to focus on his own sports book, TonyBet.com.
"After a huge three years I have parted ways with my player deal at PartyPoker.com to follow my own interests – I am no longer sponsored by them to play poker," G said in a statement posted on his website, TonyGPoker.com.
"I want to thank with all my heart the people involved in making that sponsorship a big success – you know who you are."
Tony G also announced that his sole focus will be to build up TonyBet.com and turn it into an exciting sports book that builds on his passion for sports betting. The Lithuanian businessman and poker pro admitted that the site is still in its early stages, but once its up-to-speed and fully operational, there will be plenty of betting options for a whole range of bettors.
"Everyone is qualified and everyone is a winner at TonyBet.com," he adds. "If the prices aren't good enough for you give me some talk and tell me why not."
In addition to sports betting, plans for TonyBet.com will also include a live casino, something the loquacious poker pro is already promoting with the enthusiasm of a man who just found a new toy to play with. "Hundreds of nicest and the most beautiful girls have started working as dealers at the healthiest place in the world – TonyBet.com live casino!"
Always the boisterous self-promoter, Tony G's latest venture will fit right in his wheel house. He's pretty much in-charge of everything involving the company so we've no doubt that he's going to be talking about it from here on out. Or at least until the cows come home. Whichever comes first.