In terms of content, there's often little to choose from when it comes to affiliate sites in the iGaming sector. Reviews, comparisons, game guides, free games and blogs are often about the extent of it. This leaves lots of affiliates often fighting for the same traffic. In the wider context of digital marketing we're constantly being told to build a brand but this isn't always that easy to do in iGaming given the negative connotations often associated with the activities involved. A more relevant reason behind the challenge of building an iGaming brand is that the content doesn't necessarily warrant it.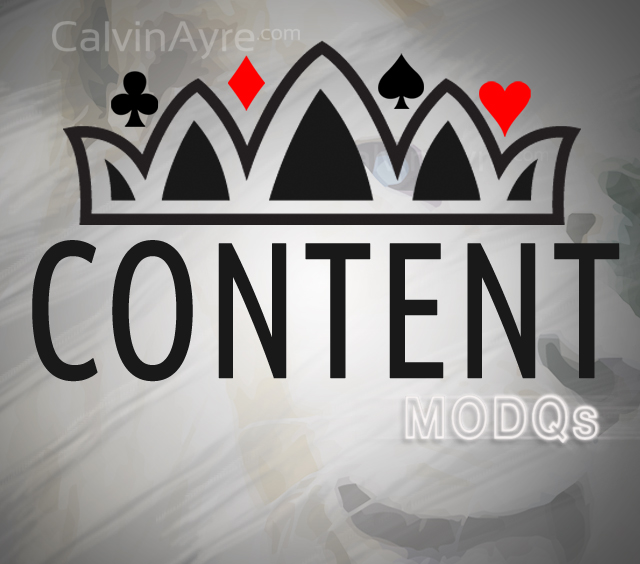 Unless you make use of a personality like Mr. Green or have the financial power to be able to regularly advertise offline, creating a recognisable iGaming brand is a challenge that many people talk about but few tackle head on.
This shouldn't come as a surprise. After all, aside from using Google Authorship to put your face next to a review, creating content that will create a stir is something that few affiliates deem worthwhile. Those that have found ways of creating a name for themselves include Casinomeister, Oddschecker and others who have all found their own way of gaining attention.
Given that the aforementioned affiliates now have their respective markets pretty much cornered, the challenge for others is whether they can find their own way of creating their own service.
When it comes to poker there is one affiliate that effectively dwarves the market. With a membership of upwards of six million, Poker Strategy has the ability to make or break new poker rooms. The sites parent company, Etruvian Group, now has 200 full time staff and more than 600 freelancers and operates their flagship site in 19 different languages.
This has all been made possible thanks to the education and strategy model on which the site is based. It's been hugely successful with poker players but we're now in the process of seeing whether this model can work for others. Not only this, but can it work in other verticals?
Educating Others
The first step that has been taken by Etruvian is to slightly alter their services so that they've been able to open up their own systems honed on the PokerStrategy site for others to use on a white label basis. While this may sound like a lot of work, the use of proprietary services previously has meant that the transition has been a lot smoother than it could have been. Speaking at the end of last year Dominik Kofert, founder and CEO of PokerStrategy and Etruvian, explains.
"We're already equipped to create and manage white label poker schools on a larger scale," he says.
"From a technology point of view we are fully ready for it and not because it was our core focus but because of our ambitions to go into other verticals than poker we developed our own content management system which allows us to set up education communities really quickly and of an extremely high quality."
Whether other affiliates will be tempted to take Etruvian up on its offer is still up for contention. While it certainly isn't a viable option for someone starting up on their own with little capital, other stable affiliates could see it as an opportunity to expand their services.
Instead it's likely that this product, particularly when it comes to poker, is a much more feasible option for well-established operators. Kofert's suggestion is that it would be ideal for those hoping to be major players in the US market.
He explains: "It's going to be very interesting for US companies if and when real money poker becomes real because they could have a lot of players in their database but they will need to convert them to real money. We can help those companies build their own poker school which is an idea we're very interested in."
Education across Verticals 
In the poker world, it's plain to see that PokerStrategy have pretty much got the market cornered so as alluded to above, it might not be their best option. Where the education model is yet to take off, is in pretty much any other iGaming vertical.
There are good reasons for this in some cases. After selecting your bet amount and clicking on the spin button the slots lessons may dry up quickly, for example. Poker is an obvious choice for an education model but some work may need to be done in order to convince potential clients that it works in other verticals.
So rather than just talking the talk Etruvian are demonstrating that education will draw in players in other verticals. They have begun doing so by entering the vertical which provides the second most natural fit to education after poker – trading. Tradimo is the site set up which deals with forex, stocks and teaches potential users about how to make all types of investment.
Their next product presents considerably more of a challenge and this could prove to be the making or breaking of the Education Community Framework developed by Kofert and his company. It is CasinoCheck.com which calls itself 'an online education community focusing on casino games'.
The site will offer users comprehensive information about casino games and slots including rules, game play and house edge. The major problem with this is that this site certainly won't be the first casino affiliate to do that. An active forum can create success as we've seen but it would appear Casinomeister and others have already got that area tied up.
It's these challenges that make the success of education communities in the less-complex verticals unlikely. However, if anyone was going to turn an un-fancied education community into a profit-making machine, the people behind PokerStrategy would certainly carry the shortest odds.