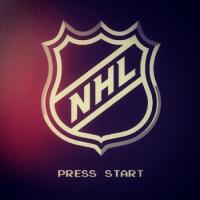 Canada's GEObet Gambling Network made their country's hockey loving public very happy this weekend by offering punters refunds if their teams lose games. The international tribally owned online casino, sportsbook and poker site have taken the step to refund losing money-line and puck-line bets when Canadian teams lose a regular season game that goes to overtime. The offer includes the Winnipeg Jets, Ottawa Senators, Montreal Canadiens, Toronto Maple Leafs, Vancouver Canucks, Edmonton Oilers and Calgary Flames with the maximum refund totalling anything up to $/€/£50. GEObet, with the Saskatchewan First Nations Indian tribe, operate a gaming network in the Canadian province of Saskatchewan and the group is licensed in Malta, Curacao and Kahnawake.
They also offer services internationally and being a Canadian focused firm they are among the happiest that an NHL season has finally gotten underway. We got in contact with GEObet to try and they revealed to us that betting was up 13 percent on last year's opening weekend.
Pro-football is the big dog when it comes to sports betting in North America and figures show the Super Bowl has been a boon for the USA's largest market since it records began in 1991. Sportingnews reports the Nevada Gaming Control Board has taken $1.6billion across 22 Super Bowl games and they are, more importantly, $119.4 million in the black over that period.
The article also identified that sportsbooks in Nevada have lost out just twice over those 22 games with the biggest loss coming when the New York Giants upset the New England Patriots in Super Bowl XLII to cost them a combined $2.5m. The Pats were also a part of the industry's most profitable game when the Eagles covered the spread in a 24-21 loss to the Pats in Super Bowl XXXIX. It netted sportsbooks $15.4m. The game to generate the largest handle of all was Super Bowl XL when punters plundered $94.5m on the big game.