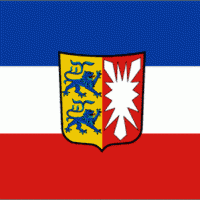 Public-facing gambling industry firms will have choked on their afternoon sauer-kraut with the news Schleswig-Holstein has EU Commission approval to fall in line with the rest of Germany and adopt the controversial State Treaty on gambling. The state, which was previously working under its own regime, will now be part of the federal treaty that bans all types of online gambling except sports betting, according to Casino Choice. There are a total of 20 sports betting licences available and a 5 percent tax on turnover awaits those firms that manage to acquire one of the rare licences.
Schleswig-Holstein's Act will be sorely missed by firms that rely on one of Europe's biggest markets for a significant chunk of revenue and the territory has issued 27 licences with a queue of applicants waiting for applications to be approved. The likes of bwin.party, 888, PokerStars and many others have licences in the region that currently allow them to offer sports betting, casino and poker with a tax rate of just 20 percent on gross profits. Those still waiting will now have to throw their hat in the ring and try to gain one of the 20 sports betting licences to operate under the state treaty.
What will happen with the licences already issued in S-H is unclear and the legal challenges that were threatened by many firms could now come to pass. The existing licences last for six years and it's a regime that complies with the EU Commission's laws – something that can't be said for the state treaty. The problem for S-H and Germany is the state issuing the licences in the first place and at the end of December an analyst at DLA Piper expressed his opinion that "can't be made compatible" as a result.
The next day to look out for is Jan. 24. This is when the German Federal Court will decide whether the State Treaty is legal. If they okay it then expect the weeks that follow to be particularly fierce and sparks will inevitably fly.
Comments