H2 Gambling's updated Q4 2012 mobile report, Gambling Goes Mobile, is available for purchase, visit http://www.h2gc.com/products or email [email protected] for more information.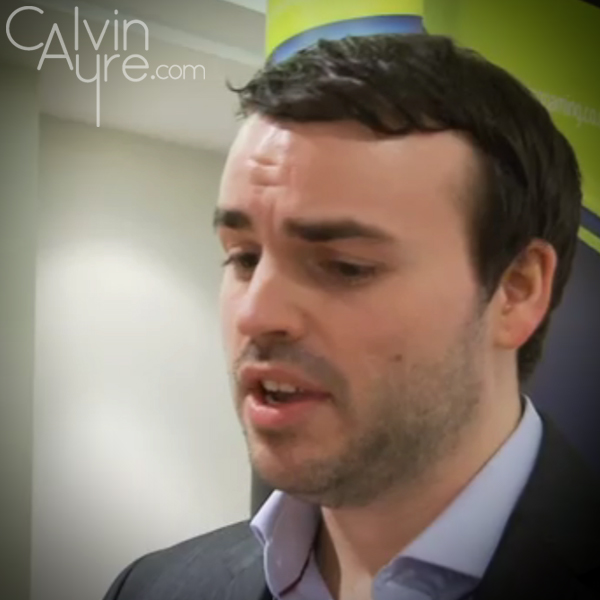 Mobile could grow at four times the rate of iGaming in some jurisdictions over the next five years as one industry expert puts pressure on firms to innovate before it's too late. Joel Keeble, from H2 Gambling Capital, spoke to CalvinAyre.com's Rebecca Liggero at the recent Mobile and Tablet Gambling Summit about everything mobile gambling, including what some firms are doing wrong. Figures on the iGaming industry as a whole put it at €26.1billion with H2GC projecting compound annual growth of 8.8percent. The mobile gambling market, meanwhile, sits at €3.4bn, and will see compound annual growth of at least 16.8percent – and that's just the half of it.
"Mobile is growing at over twice the amount of interactive and in fact if you look at some of the more key markets where we're seeing particularly high growth – such as the UK and other western markets – it's more like four times or more," Keeble told CalvinAyre.com
Talking about Western markets, Germany is still in limbo as far as regulation is concerned and mobile could, according to Keeble, "really get going" once regulations are sorted out. It comes down to the fact that betting generally achieves the best margins in the mobile industry and as this is the only vertical that Germany will allow there could be huge growth for any companies with a good mobile strategy. Germany is just the tip of the iceberg when you take worldwide gambling into your thoughts.
Asia has for some time been the essential destination for those firms that want longevity in the industry and it is to privately-held gambling industry firms what the USA and Europe are to publicly-held firms. Keeble thinks the fact mobiles became "a way of life" in Asia "well before they did in Europe" would suggest that gambling using a mobile device has massive potential. Keeble is realistic in saying that the future of mobile gambling is extremely important but firms needs to be looking at themselves in the present and developing something that takes advantage of what's already on offer.
"Unfortunately as an industry I don't think we've been progressing as much as we could do. In three years time there are going to be changes as new technology's emerging and I think one of the concerns looking at the industry is that a lot of the technology available today just isn't being used," he said. "The one-size-fits-all HTML5 scheme used by a number of firms that just isn't really very innovative and just doesn't take advantage of all the new features that a mobile device offers. I think there's lots of emerging technology – like augmented reality – but as an industry we need to focus on what technology's available today. We need to get that dealt with first and then we can think about moving ahead to these new technologies that are coming in a few years time."
Mobile is quite clearly a huge area of growth right now and with Asia, USA and countries like Germany coming on board it will only get bigger – just so long as firms start to innovate right now. Leave it too late and you will be left behind.