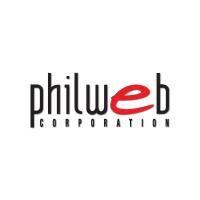 The Philippines is expected to become one of the premier gambling destinations in Asia when Pagcor's Entertainment City opens its doors. But even before all that is set to happen, the country is showing that it's been primed and ready for the ensuing action.
PhilWeb Corporation, the Philippines-based Asian gaming solutions provider, has revealed their net income through the first three quarters of 2012, disclosing net revenue of Php681 million, an improvement of 24% from their numbers in the previous year. PhilWeb's strong performance comes as a result of exemplary results shown in their operations, particularly the e-Games outfits that it operates for Pagcor.
Another reason for PhilWeb's muscle-flexing performance was driven by the success of the company's Asia Pacific subsidiary, which continues to see an increased profile in countries like Cambodia, Timor Leste, and Guam. With the expanded reach, PhilWeb's Asia Pacific subsidiary also saw its total revenue increase to 8%, a number that made significant contributions to PhilWeb's total revenue of Php1.08 billion through the first three quarters of the year. Likewise, that figure is 30% higher than the numbers they posted for the same period a year ago.
Needless to say, there are a lot of smiles in the PhilWeb offices this year, especially when there's growing sentiment that things could get even peachier when Pagcor's highly anticipated Entertainment City project opens. And on top of that, PhilWeb's growing profile in the region is also something that the company is aggressively pushing. "[PhilWeb] continues to focus on growing our businesses in Asia Pacific, and also our new foray into building gaming terminals both for PEGS and for non-related gaming businesses in the region," Dennis Valdes, president of PhilWeb, said.
"As we noted earlier this year, we believe that Asia Pacific will be the driver of revenue growth for PhilWeb in the years to come."
The company has already established a foundation in some of the aforementioned countries, and as Mike Grandinetti, president of PhilWeb Asia Pacific, explains, PhilWeb expects to further entrench themselves into those other markets. "We have just received approval from the government of Timor Leste to begin the construction of a new electronic gaming cafe in that country, and are in the midst of building our second sweepstakes cafe in Guam," he said.
"The electronic gaming cafe will be our second business in Timor Leste and, together with Guam, signal the increased growth of PhilWeb Asia Pacific for PhilWeb in 2013 and beyond."
While the Philippines is still expected to be the strongest market for PhilWeb, it's extended reach in the Asia Pacific region is growing by the day. Makes you wonder how far their reach is going to be when all is said and done.