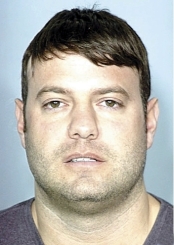 Cantor Gaming has fired its sportsbook director Michael Colbert as he continues to be investigated as part of an illegal sports betting case being brought by the District Attorney in Queens County, NY. Las Vegas Review-Journal carried a statement from Robert Hubbell, a spokesperson for Cantor, which stated Colbert was no longer employed by Cantor whilst reiterating that they've "found nothing to indicate that (Colbert) was using our system or accounts for wrongdoing."
"Although the charges were not related to his responsibilities at Cantor Gaming, it is important to note that our account wagering system is designed to prevent misconduct," Hubbell said in a statement. "The former employee's responsibilities with Cantor Gaming had nothing to do with accepting or distributing patron money."
Colbert faces a total of eight charges of conspiracy, money laundering and enterprise corruption alongside another a number of others. His first court appearance was on Monday and he reportedly failed to utter a word during the brief initial procedural hearing. His next appearance is scheduled for November 8 with the defendant remaining free on a $50,000 bail. The LVR-J quote his Michael Cristalli, his Vegas-based attorney, as stating he "hasn't even seen the indictment" from New York. Oh dear.
The LVR-J reported last week that several agents operating within the US and on behalf of Pinnacle Sports were also arrested. The number grew to around 25 the following day and included the owners of Pinnacle Sports, who were indicted, and the company's European namesake is being investigated by their regulator the Alderney Gambling Control Commission (AGCC).
The aforementioned company, Pinnacle Sports, has also chosen to distance itself from its founders and the Department of Justice (DOJ) investigation being brought against them. Gaming Intelligence report the firm has made a statement to state that the allegations only affect the company's founders and won't hinder their ability to operate as a business.
Comments