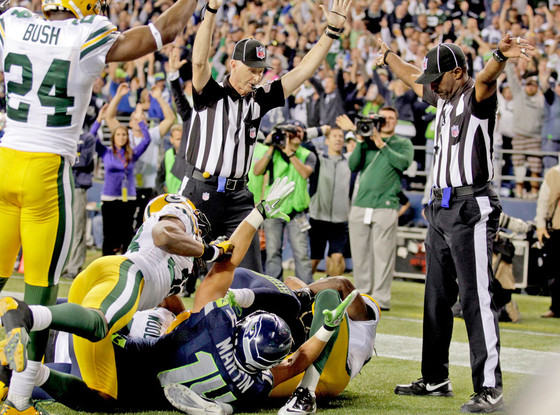 NFL football might not take place in New Jersey for a while longer as a Democrat in the state confronted the NFL on their integrity. Self confessed Green Bay Packers fan Stephen Sweeney wants a law to be passed that will forbid NFL games taking place in the state whilst replacement refs are still involved. Sweeney is also the Democratic President of the New Jersey state senate and quite clearly had the NFL's fierce opposition to legalized sports betting in part of his mind when deciding to pursue the ban.
"The NFL sued New Jersey over sports betting because they were concerned about the integrity of the game," he told the Wall Street Journal. "They can't have it both ways."
Apart from the NFL being hypocritical the Democrat also accused the NFL of misleading consumers, even calling it a fraud, as the fans are paying for something and then not getting what they pay for. Sweeney also cited health grounds as players are at risk whilst the league continues to use replacement officials, some of whom have only ever refereed at high school level.
Both the New York Giants and New York Jets would be affected by the ban as they play games at the MetLife Stadium in East Rutherford. Sweeney is confident the bill can pass, although he admitted that he's yet to talk to Governor Chris Christie.
Sports betting industry observers in Nevada doubt that Monday's debacle will put anyone off wagering on the sport. Sports books in Nevada could have benefited by as much as $15million on the botched call and the industry recognizes that this kind of thing happens every week.
"There are bad beats every week. Maybe an onside kick or a Hail Mary beats you. Granted, this was on another level," Mike Cobert from Cantor Gaming told USA Today. "But you hear every week when people take a bad beat, 'Oh I'm never betting the NFL again.' You heard the same thing last night. But I think it will take a few days for people to come around."
Colbert also added that if the game were in Green Bay "they would have got it right".
Experts quoted by USA Today estimate that wagering at regulated sports books has increased by 20-25 percent so far this season and that won't be adversely affected by the fact that replacements are being utilized.