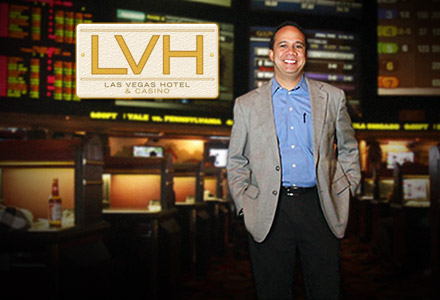 I always think that questions involving the U.S.A.'s gambling industry would make great pub quiz questions. Putting it to people in the U.K. that Americans aren't legally allowed to bet on sports in almost all states is something that almost always warrants a confused blank expression on the respondent's face. However much they argue that it's not the case makes no difference. That might all change at some point soon.
New Jersey's state administrators, politicians and even the governor are planning to make some changes to the situation by allowing sports betting in Atlantic City's casinos. The country's professional sports leagues have kicked up quite the fuss and a lot could hinge on the Professional and Amateur Sports Protection Act (PASPA), which allows sports wagering in a handful of states, being overturned.
The one state permitted to offer pool betting on sports is the home of every sin imaginable. If it's gambling' drinkin' and carryin' on you want then Nevada is America's best place to do it all. Until recently, when U.K. firms like William Hill and Paddy Power decided to try a bit of the pie, Nevada-based firms had the sports betting market to themselves.
PROPERLY POLICED
The Las Vegas Hotel, or Hilton as it was once known, has been at the table since the beginning. In an exclusive interview with CalvinAyre.com, Jay Kornegay, sportsbook director at the LVH Race and Sportsbook, told us that he has no problem with sports betting expansion across the United States – as long as it's properly policed.
"I have no problem with the expansion of sports gaming across the United States as long as it's regulated and policed like we are here. They need to make sure that it's controlled and maintained when it comes to accepting the bets.
"I have no issues with expansion and I think it's best for the industry to expand and I don't think I should think anything otherwise," he said. "I'm talking about my livelihood here and I think I'd be a hypocrite not to think it's worthwhile to expand across the United States.
"I know it's (expansion) going to face resistance but I think if it's done the right way like we operate in the state of Nevada then I have no problem with the expansion of sports gaming."
NEVADA – THE OLD HANDS
Having been in the sportsbook industry for years he's sympathetic with how the leagues have reacted and completely understands why they take this attitude when betting is concerned. Unfortunately with only 2 percent of sports betting currently taking place in Nevada it's quite clear the lack of regulation has done little to dissuade people from betting. If the market is properly monitored it will mean suspicious betting patterns or anything similar can easily be looked into on a nationwide basis and it's something that Nevada has been doing for many years.
"I always tell them that were all on the same side and that we want fair and true games. I mean as a bookmaker we want fair and true games. So we are definitely on the same side of the ball there but they still cringe when they think about the expansion of sports gaming," he said. "You know they're very concerned about the integrity of their games and to a certain extent I understand that but as a state we only represent 2 percent of everything that's bet in this country."
In terms of how long the market might take to expand, we put the question to Kornegay as to where the market will be in five years time and his view echoed one that we've seen here on CalvinAyre.com a number of times.
"That's a good over-under. I have a side bet with my friends and they think it's going to be expanding at that time. I think it will take longer than that because a lot of the resistance that sports gaming will face from the major leagues that call the United States their home," Kornegay stated
ONLINE A NO-BRAINER
Right now the LVH Sportsbook continues to be one of the most successful in Nevada with anything from between 12k to 15k punters per week. Ahead of the upcoming NFL season they hosted one of their biggest weekends of the year two weeks ago – the Super Contest.
In a nutshell the Super Contest aims to find the best pro-football handicapper in the country with entrants having to stump up a $1,500 entry fee to be involved. It began in 1988 and has rewarded the top 20 at the end of the regular season with a cash prize ever since. Players get one point for a win and a half for a push and, as we reported just last week, this year's contest is on course to smash last year's record showing.
Much of this is down to growth through social networks and online growth is something the Super Contest will benefit from in the coming years. Kornegay admitted that if they could "take it online" then it would be something they'd be interested in. Obviously right now it's against regulations but if the laws were to change would they be interested… "absolutely".
Already a growing number of sportsbook in the state are taking advantage of online and mobile capabilities with Kornegay clear as to the opportunity this represents for them.
"It's great technology and I think that's exactly where we're all moving to have mobile gaming through your phone," he told CalvinAyre.com. "I expect everybody to have that technology within two years."
To that end we talked about partnerships maybe being signed with another party in the future and it was neither ruled in nor out.
"I would prefer to stay independent as I think we have a lot to offer by being an independent book that others might not be able to," he said. "I know that a lot of the British companies that are over here are well respected and certainly have a lot to add to the Nevada market. However, by staying independent it will give us an advantage."
The future is definitely bright for the LVH sportsbook and any expansion across state lines is something they are wholeheartedly in support of. Now just the leagues to get on board and the USA could be a sports betting paradise. If only it were that easy.
Comments