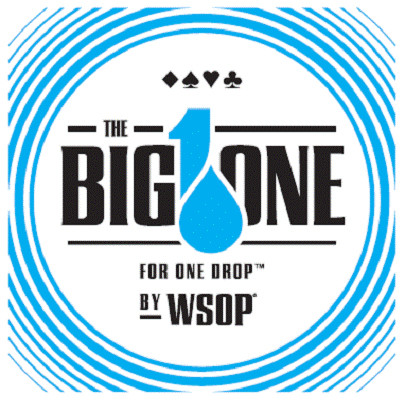 World Series of Poker officials have confirmed this summer will see a $1million buy-in tournament. Big One for One Drop was initially announced last year and it's now been confirmed that 30 players have already committed to taking part in the high-roller match-up. The minimum number of players means a first prize of $12.3 million, which will get larger as the field expands. If it reaches the cap of 48 players, the top prize will be $18.3 million.
Multi-bracelet winner Erik Seidel is one of those to have already signed up for the event with chief executives from a private college lender and stock trading firm also part of the field. Seidel is one of only 10 professional poker players in the field so far and it goes to show this won't simply be a shootout between poker's big guns.
Series spokesperson Seth Palansky told the Associated Press the final table will air live on ESPN and a specifically designed platinum bracelet handed to the eventual winner. The 30 players involved have already put up the $1 million and 11 percent of the buy-in will go straight to One Drop charity.
PokerStars are reporting the UKIPT Nottingham will have a prize pool well over £1 million. The first two days saw the number of players eclipse the 1,000 mark and today's third starting flight should push it past 1,700 players – thus meaning a prize pool of over £1.2 million. Day 1A's leading player was Marcen Milde (278,700) with Ken Isaksen (227,600) day 1B's equivalent.
Greg Raymer has come out on behalf of FairPlayUSA urging poker players to "remind" their friends about Black Friday and "what we can do to fix the underlying problems it represents". He added: "Black Friday showed us why we need new laws to clarify what is legal and what is not. Players need to be able to play safely online, companies need to be held accountable for any wrongdoing, and law enforcement needs the tools to protect adult consumers and prevent minors from gambling. We need Americans like you to tell your friends about the current status of online poker, and tell them why we need clear, commonsense regulation now."
Raymer finished by stating: "The only way to change the online poker environment is for regular people across the country to understand both the problem and the solution. When we have that, our elected leaders are sure to follow."
FairPlayUSA have been accused of being an "Astroturf" outfit in the past after it was revealed Caesars Entertainment and MGM Resorts provided the initial funding.
Comments