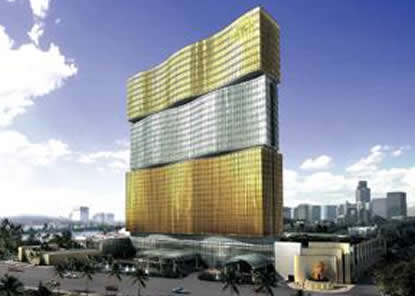 A Macau based union is calling for MGM Resorts International and its VIP room operator SunCity to be reviewed. CasinoLeaks carries a number of documents where the International Union of Operating Engineers (IUOE) claims that certain figures at SunCity have links to organized crime. A statement from Jeffrey Fiedler, the IUOE director of special projects & initiatives, summarized the findings and stated: "MGM VIP room operator, SunCity, its founder and co-owner Alvin Chau Cheok Wa, has with two individuals, Charles Heung Wah Keung and Herbert Liu Kee Chan, identified by U.S. government reports as organized crime figures."
IOUE director Fielder's main gripe comes with the fact it was so easy for the IUOE to gain this information.
"If the IUOE can uncover these relationships through simple examination of public records, we have no confidence in MGM management's current efforts to ensure that it is not doing business with triad associates in Macau," Fieldler added.
Fieldler called on Mark Lipparelli, Chairman of the Nevada Gaming Control Board, to ask the body to investigate SunCity's "suitability" under Nevada rules and regulations. MGM has yet to reply following the allegations and when they do it's likely to be just as vocal as the one they released following the Neptune allegations.
Melco International Development moved from a net loss to a new profit for the past year. Relying on a 33.7 percent stake in Melco Crown Entertainment for much of their income meant that net profit hit HK$280.1 million (US$36.1 million). Just a year ago they saw a net loss of US$209.5 million.
Spielo International has expanded its Macau-based team with two new hires. Lai Fatt Chiang is new general manager of casino systems for Asia Pacific whilst Maria Garcia is new director of sales for casino games in Asia.
Comments