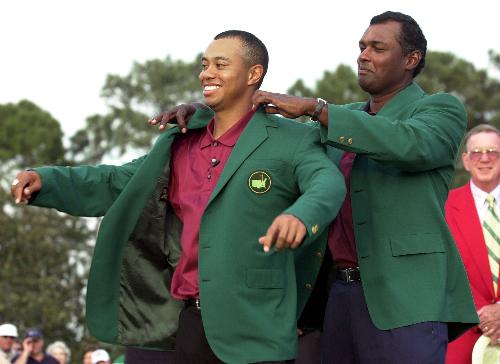 It's amazing how one impressive weekend can swing the odds – no pun intended – in your favor. But should we really be surprised if that man happened to be Tiger Woods?
The one-time untouchable Woods has been involved in a spunk of epic proportions, having failed to win a tournament in 27 tries, spanning over 923 days. That drought could be traced back to the sex scandal in late 2009 that not only rocked the entire sports world, but reshaped the way history treated arguably the greatest golfer in history.
But all of that doesn't matter now after Woods won the Arnold Palmer Invitational at Bay Hill over the weekend – his first win since his ex-wife allegedly swung a golf club at his head! Woods' conquest at Bay Hill not only made him the favorite attraction leading up to the 2012 Masters in two weeks, but he instantly became the favorite to win it all at Augusta.
Shortly after Woods won at Bay Hill, BetVictor immediately dropped his odds to win at Augusta from 13/2 all the way down to 7/2. Charlie McCann, spokesperson for BetVictor, claims that Woods has as good a chance as anybody to wear the Green Jacket  for a fifth time, putting him one away from Jack Nicklaus' record of six Green Jackets.
"Some can argue that Woods is now too short for Augusta given the four-time Masters Champion has not wore the coveted Green Jacket since 2005," McCann said.
In an email conversation with CalvinAyre.com, McCann also made the case that Tiger, despite his two-and-a-half-year winless drought, is a worthy favorite to bag his fifth Green Jacket, with the lines reflecting his recent play. "Tiger has won the Masters four times but not since 2005, but in that period he has not finished outside the top 10 despite all his domestic problems and injury concerns," McCann said.
"At the turn of the century, he would be 6/4 for Augusta; 7/2 is a realistic quote in his present form."
Comments