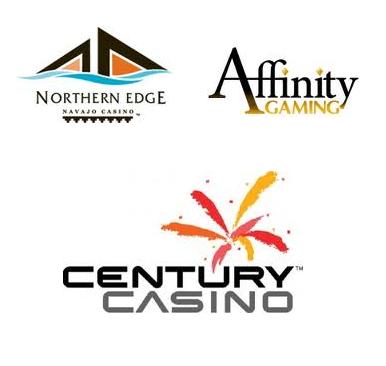 The Navajo Nation Gaming Enterprise (NNGE) announced today that the grand opening of its Northern Edge Navajo Casino near Farmington, New Mexico will take place at 12pm on Monday 16 January.
In a press release the company said the 86,000-square-foot facility will "showcase Navajo culture and feature artwork completed by commissioned Navajo artists" such as Navajo rugs, Navajo baskets, wood carvings and Navajo pottery.
"The opening of Northern Edge represents a significant turning point for the economic health and prosperity for the Navajo Nation," said Bob Winter, chief executive officer of the Navajo Nation Gaming Enterprise."
The casino will operate 24 hours per day Friday through Sunday, and on holidays 8am to 4am, Monday through Thursday.
Northern Edge marks the third casino to open under the direction of the Navajo Nation Gaming Enterprise. The Twin Arrows Navajo Casino and Resort, located on the Navajo Nation Reservation outside of Flagstaff, Arizona, is currently under construction and scheduled to open in spring 2013.
Casino marketing and consulting agency, Marketing Results, has announced the expansion of the Advanced Intelligence Marketing (AIM) license agreement with casino and slot operators Affinity Gaming today, stating that it will include Terrible Herbst Casino in Vegas, Nevada and Terrible's Lakeside Casino & Hotel in Osceola, Iowa.
COO of Affinity Gaming, Ferenc Szony, said: "We have used AIM to improve our bottom line and reduce the workload of staff when developing marketing strategies and executing CRM programs. This measured success has led us to expand our AIM license agreement to additional Affinity properties."
Marketing Results Vice President of Database Marketing, Craig Border, added: "Player development has access to real-time information that they can access from a tablet PC or other handheld device while on the gaming floor.  This added level of interaction with player data drives strong player relationships."
Meanwhile, Century Casinos announced that the company will attend the ICR Xchange Conference at Miami Beach, Florida, tomorrow. Peter Hoetzinger, President & Co CEO, will present the company and hold one-on-one meetings with selected institutional investors, a company statement said. The current company presentation will be available on the company's website.
In other casino news, a man who hit the 43 million Euro jackpot in an Austrian casino has only been offered 500,000 Euros of his winnings due to a "technical fault". Oh dear – maybe he should have worn a lucky charm? Behar Merlaku has claimed damages of five million Euros against Casinos Austria, who have denied the Swiss man his money. The case has been ajorned until April because an agreement in court in Feldkirch could not be made.
Comments