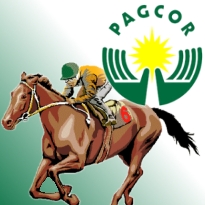 The Manila Jockey Club Inc. (MJCI) has inked a memorandum of understanding with the state-run Philippine Amusement and Gaming Corp. (PAGCOR) to place off-track betting (OTB) stations in Pagcor's 13 casinos and 18 slot machine VIP clubs. The first Pagcor OTB stations are expected to be installed and operational in time for the Presidential Gold Cup races next month, and the balance will be installed in the new year. MJCI signed a similar deal with Resorts World Manila in August, and in that time, the station there has gone from 30th to 4th in MJCI's nationwide OTB sales. MJCI currently has 263 stations in operation across the country, and expects racing revenue to reach P4b (US $91.6m) this year (up slightly from P3.9b in 2010) from an expected 155 racing days.
The effective fixed-odds sports betting monopoly currently enjoyed by Macau Slot, a division of Stanley Ho's Sociedade de Turismo e Diversoes de Macau SA (STDM), may (or may not) be coming to an end. Macau Slot has held a de facto sports betting monopoly since the 1990s, and its exclusive ability to set the odds has kept other operators' interest tepid. However, as reported by GamblingCompliance.com, Macau Slot's current license expires June 5, 2012. Economy and Finance Secretary Francis Tam told Macau's Legislative Assembly last week that the government intends to "continue to strengthen administrative work in relation to the sports lottery … [and] accelerate research into opening up the sports gaming monopoly, and, in 2012, establish a working group that will formulate an associated program." However, the next day, Tam muddied the waters by saying the working group's plan was "not an opening up of sports gaming. Sports gaming is a world trend, and therefore at this time we have embarked on research and analysis."
Sands China has placed an order for 200k gaming chips with Abbiati Casino Equipment. The chips will be used at the Venetian Macau on the Cotai Strip, scheduled to open in mid-April. While we're sure Abbiati's chips are quite fine, they're likely not anywhere near as ornate as the 120 white-gold and jewel-encrusted chips currently up for grabs at Christie's Magnificent Jewels auction in Hong Kong. If the 5,160 diamonds, rubies and sapphires studded into the chips weren't enough, the chips also contain circular slices from a meteorite that fell to earth (Sweden, more precisely) a million years ago. For the Asian kajillionaire that has everything — including too much money.
Comments