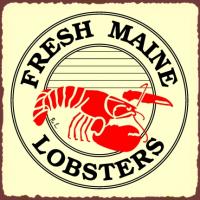 With a dwindling economy and unemployment on the rise, the topic of gambling expansion is hotter than a pan of boiling lobsters in many states across the United States, especially that place where lobsters are most prominent; Maine, in Portland.
While lobster eating may not take more than a second in the decision making process for residents of Maine, this won't be the case for most when they have to choose whether to embrace developers' plans to build up to three new casinos in the states through a ballot on Tuesday.
Being the eighth ballot in 11 years, it just goes to show the call for Maine to regulate the expansion of gambling is becoming ever more prominent. The ballet on Tuesday has two separate questions seeking approval for three new gambling sites. One asks voters if they want to allow racinos (horse racetracks with slot machines) in southern and eastern Maine; the other seeks approval for a casino in the south-central city of Lewiston.
The residents have to take time away from scoffing their lobster rolls to make so many decisions through ballots because state law in Maine allows prospective developers to essentially write their own proposals, with voters deciding their fate.
Clyde Barrow, who heads the Barrow Northeastern Gaming Research Project at the University of Massachusetts Dartmouth, doesn't like the idea. He said placing casino decisions in voters' hands on a case-by-case basis is "not a good way to establish gambling policy or a gambling industry". He added that he knows of no other state where voters have been asked repeatedly to approve so many casino proposals.
Barrow said: "Unlike most states that allow casino gambling, Maine has no state regulations addressing issues such as how many are allowed, where they can be located or how their revenues should be shared with the state. It's an industry that's growing ad hoc by referenda."
State Rep. Linda Valentino, who for years has been calling for comprehensive casino legislation, said that developing a wide-ranging gambling policy in Maine is keener now that Massachusetts legislators are considering a proposal to allow casino gambling there.
She said: "I'm against the way the state of Maine has been handing out these licenses. We basically let the developer draw up the proposal and they tell us what they're going to do, they tell us where they're going to do it and they tell how much they're going to pay us."
Valentino has submitted a bill that she claims will serve as a starting point for creating a regulatory framework.
While it seems state figures are wanting to calm things down a bit and give voters a rest, at least it's giving the real people a say about what they want in the state. The last referendum a year ago saw voters approve a casino now under construction in Oxford, which will have slot machines and table games such as blackjack, so doesn't this mean they want the expansion of the gambling industry in the area? Racinos, are popular among many states in the US. Though at the moment Maine's only has one, Hollywood Slots of Bangor, which opened in 2005 with 1,000 slot machines. Perhaps residents want to see more of them?