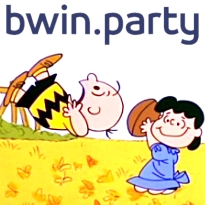 We have a little more detail on Monday's announcement of a three-way US-facing online poker deal between Bwin.party (Pwin), MGM Resorts International and Boyd Gaming Corp. While all three parties are keenly focused on launching their joint venture nationwide following pro-poker legislation at the federal level, they are also hedging their bets with a state-by-state option they've imaginatively dubbed State NewCo. What's more, this state-level option includes the possibility of bringing in "other partners … depending on the state concerned and reflecting the contributions to be made by each shareholder."
While Pwin is apparently confident that it will pass the 'suitability' hurdle with Nevada regulators, Stuart Hoegner (@GamingCounsel) raised the point that even if Nevada agrees with Pwin co-CEO Jim Ryan's assertion that the Bwin half of Bwin.party is kosher — or disagrees with Ryan, but Pwin is willing to make another make-good payment to make it kosher — this probably won't matter to those nitpickers over in the Commonwealth of Kentucky. The Commonwealth currently has its own entirely separate legal action pending against PartyGaming, and the Kentuckians have not proven shy about making their grievances known to other branches of law enforcement.
Regardless of the unanswered questions surrounding Pwin's deal, its stock had its best day in ages on Tuesday, rising 13.6p (12.4%) to 123.3p. That's still a far cry from its 52-week high of 262p, but a good sight better than its 52-week low of 98.5p. Pwin's upward trajectory is even more impressive considering the rest of the LSE was in freefall over the continuing Euro turmoil. But not everyone was bouncing for joy. Investec's Paul Leyland cautioned that his outfit "would not get carried away for three reasons. One, legalization of poker is still likely to take some time and Bwin.party's 'suitability' is not guaranteed. Two, a US regulated poker market is likely to be far less lucrative than historical '.com'. Three, medium-term performance should still focus on Europe."
Oriel Securities was also raining on Pwin's pwarade, casting doubt on the notion of US federal legislation happening anytime soon, and noting that the deal was "overshadowed by events in Germany" from which the Bwin half of Bwin.party derives much of its income. Peel Hunt suggested Pwin's poor earnings visibility and the uncertain regulatory future "is likely to continue to dominate sentiment in the near term". Panmure Gordon cited "past disappointments" in the opening up of the US market, or, as Alun Bowden (@Poker_Hack) tweeted earlier in the day: "I can't help but feel these deals for the US poker market are a bit like divvying up the moon for real estate development." Put us down for the Sea of Tranquility, so we can go find Neil Armstrong's golf balls and sell them on eBay.
Comments