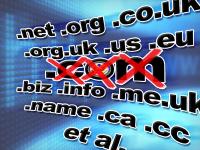 Domain names are undoubtedly big business. Regardless of what industry you're involved with, even if your operations are entirely offline, having the appropriate domain name is of paramount importance. So when it comes to the online gambling industry – an industry that relies on brand names and reputation – there are few more crucial factors than domains.
But this year has seen the importance of selecting an appropriate domain name increase even more. This is thanks to the supposed targeting of .com websites open to US players and Verisign's well documented ties with the US government.
However these threats have failed to discourage many domain buyers as .com's continuing to sell and sell well. Whether this was due to an assumption that the US government would not act quite as swiftly as it has done or whether it's simply a sign of the continual success of the industry was unclear.
Hugo Dalrymple-Smith of Sedo, the leading online domain marketplace, confirms that they're yet to see a slump in the appetite for gambling related domains.
He says: "Unlike a lot of other domains, the price of gambling ones remain high. This is because people continue to place a high premium on key terms and even though some of the market has gone they still are some the most expensive domains available."
It's hard to argue about the popularity of key terms as we've seen countless occasions where the best names sell big. Few examples are more notable than the BodogBrand's May 2010 purchase of slots.com for more $5.8 million from Snapnames. Sedo has also got in on the act with the sale of casino.com for $5.5 million and gambling.com for $2.5 million. Dalrymple-Smith adds that these terms are the very cream of the crop: "Gambling names have always done very well. There have obviously been some very large private sales but public ones like slots.com and gambling.com came about thanks to increased efforts across the whole domain market."
But now the US government's pursuit of anyone and everyone whose website doesn't adhere to their high moral, ethical and legal standards has stepped up a notch. If Black Friday still left you with any doubt that they're still not really enforcing their online rules then just ask Richard O'Dwyer. UK resident O'Dwyer, as explained on CalvinAyre.com, is awaiting a hearing which will determine whether he's to be extradited to the US following his website TVShack.net being seized.
So, it's safe to say that .com's are effectively dead for those looking to operate anything more risqué than a flower arranging site. Other domain extensions continue to come and go with none really standing out to the extent that .com's have done.
But Dalrymple-Smith argues that there certainly isn't a shortage of domain extension possibilities. Sedo are actually in the process of selling a package deal including casino.net, poker.net and sports.net for a "significant amount" and sold poker.org for $1 million last year. So there is beginning to be definite movements away from .com.
He says: "If you're looking at running an international business there are a few options. I would say .co could be a good option as that's an emerging one and Google has placed that on a global status. There's the other thing that if you're looking at a specific country then go for the Country Code Level Domain such as .co.uk."
Unsurprisingly the largest gambling market, Asia, requires special attention. Having only recently come to the fore, Asia is demanding more and more of iGaming companies attention – although this isn't without its rewards. Speaking about the Asian market, Dalrymple-Smith reveals: "Our view is that Asia is the only area where extensions will grow in relevance to domains that include characters."
Of course there is another option, one that's only recently become available but will no doubt have a massive impact on domain names across all industries. This is the advent of new top-level domains (TLDs) that will provide companies with a chance to create their own domain extension – a very exciting prospect.
So far, this has only taken place with the creation of .xxx, a domain extension used to allow people determine sites which – to say the least – may not be for everyone. These domains are being administered by the International Corporation for Assigned Names and Numbers (ICANN) who felt that the use of .xxx would help protect underage internet users and perhaps the more prudish among us from stumbling onto something they don't want to see.
However, Dalrymple-Smith says that it's unlikely we'll see anything of that sort for the gambling industry. He adds: "There's simply no desire or need in the market for a .gamble or .poker."
His reasons behind this are mainly financial. ICANN are asking for $180,000 just to complete an application for a registry and that's just the beginning. There's also the need to prove your ability to run a registry as well as the costs that go hand in hand with doing so.
"We've been told that it can cost up to $1 million a year to run a registry so I don't think there will be much of a return on an investment like that," he reveals.
So the chance of a .gamble appears unlikely, does that render the new TLD system useless for the gambling industry?
Not necessarily claims Dalrymple-Smith as there is a small chance that companies may see it worthwhile to create their own .something.
"For larger gambling companies it may happen, you might see a .party or .888 (his examples, not ours!). They may see value in doing their own extension but they'd still have to use a .com to protect their brand."
The potential trend of .anything could open up a whole new world on the internet. Just imagine www.casino.bodog, www.news.32red or perhaps something slightly less practical such as www.shareprices.betfair or www.intergity.pscout. As they say, the possibilities are endless.