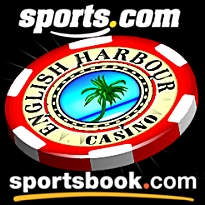 The English Harbour Casino group has posted notices on its .com sites that it will be closing August 1. The Antigua-licensed, Vegas Technology-powered operator's note reads: "We recommend that you play out your balance or request a payout prior to August 1st. In the event that you have any questions please contact customer support. We would like to thank you for your loyatly [sic] through the years." English Harbour operated sites such as MillionaireCasino.com, VIPslots.com and CaribbeanGold.com.
There's some confusion as to the motive behind this move, as neither the EnglishHarbour.eu nor EnglishHarbour.co.uk sites display such a notice. On July 8, a member of the EHCasino Team posted a note on a betting forum that claimed the Group's sites were "still operating for its customers" although it had stopped accepting new registrations due to "the same challenges every operator is faced with and that is reliable deposit options for our players. We are continuing to work through this period with hopes of getting some alternatives soon."
In related news, Curacao-based VIP.com, Nine.com and BetGameDay.com are all displaying notices identical to the English Harbour ones (although these three spell 'loyalty' correctly). Alistair Assheton, former CEO of Leisure & Gaming PLC (LNG), acquired these sites (including English Harbour) in October 2006 for $1 when LNG was forced to shed its US-facing businesses post-UIGEA. A pretty good deal, considering Assheton had sold VIP.com to LNG just a year earlier for £17.6m.
Finally, Sportsbook.com has officially absorbed Sports.com. Players who log on to Sports.com are greeted by the following notice:
Your account has been moved to sportsbook.com. All your pending wagers and full account history have been transferred and all your account details are the same. The wagering interface in the sportsbook, casino, poker and horsebook are identical. The sportsbook.com betting lines, teaser, parlay and casino odds are absolutely the same. Any pending withdrawals in the system are still being processed, which we will have expedited. The Deposit & Withdrawal methods do not change and should only get better. You can still reach your great Sports.com staff of John, James & Tony at [email protected] or 888.711.1171 they will always be there to assist you if you need any help with your account.
As Sports.com had essentially been an arms-length extension of Sportsbook.com prior to this move, this appears to be the genesis of the ownership shakeup rumors that surfaced last week. Thus there will likely be no substantive changes at the helm of Sportsbook.com, meaning former self-described Sportsbook.com CEO/COO/WTF Aaron Gould will need to swim a little harder to catch that dollar bill.