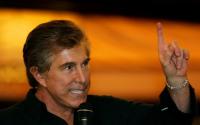 No one can accuse casino mogul Steve Wynn of not being lavish after he splashed out on some luxury items for his new resort hotel in Macau. An auction in London saw the US national spend £8million on the set of four 18th century Chinese porcelain vases to decorate the resort.
"We are delighted to return works of this extraordinary quality to the city of Macau and the People's Republic of China," commented Roger Thomas, executive vice president of Design for Wynn Design and Development.
The four foot high vases, painted with Buddhist and Taoist emblems, will be on show at their new property on the Cotai strip. That is scheduled to open by 2015 and if they keep going at this rate, it could simply open up as a museum.
Elsewhere on the enclave, operators are taking the lead from Vegas operators and using their pools to host elaborate parties. Profitable and attractive to younger patrons, more and more casinos are using this as an additional revenue stream. Desmond Lam Chee Shiong, an expert on Chinese gambling psychology at the University of Macau, commented, "It provides an additional experience for visitors to Macau, and that is always good for the issue of entertainment diversity. I think they only have limited spillover effect on gaming revenue."
We can definitely agree with this. What's better than getting absolutely shit-faced and having a pool to cool down in at the end of it all? It also means that the DAF at the next iGaming party in Macau will be a lot easier to find. He'll be fully clothed floundering in the pool.