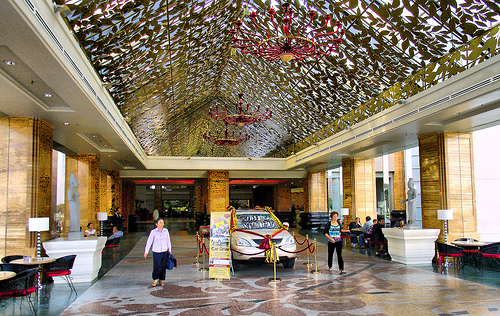 Cambodian casino operator NagaCorp has announced a deal to acquire two projects adjacent to their existing cinema. The deal, worth an estimated US$369million, sees the company acquire the venues in the city of Phnom Penh to show that Macau and Singapore aren't the only Asian gaming hotspots. It's expected the two projects will be finished by 2016 and NagaCorp CEO and majority shareholder Chen Lip Keong is funding the deal privately. NagaCity Walk, a two-level pedestrian mall, is one of the projects being acquired. The other is an integrated-resort complex that includes hotel rooms, retail, MICE and a car park. It shows that the diversification being pushed in Macau is also being adopted elsewhere.
The latest from Sin City is that the man charged with trying to pilfer $1.5million worth of chips from the Bellagio has plead guilty to the charges. 29-year-old Anthony Carleo entered the plea on Tuesday and admitted to armed robbery and assault with a deadly weapon. According to the Las Vegas Review-Journal, Carleo told Judge Michelle Leavitt, "I went into the casino. Went to the craps table, took chips and ran out."
The assistant district attorney handling the case, Christopher Owens, reports that Carleo faces at least three years in the clink when sentenced in August. Well at least he made everyone involved feel like they're were starring in Ocean's Eleven. It's also expected that Carleo will be charged with armed robbery on another casino. More than $18,000 chips were stolen from the Suncoast casino and Carleo is fully expected to also send in a guilty plea relating to those charges. Brad Pitt never had all this trouble.
Comments