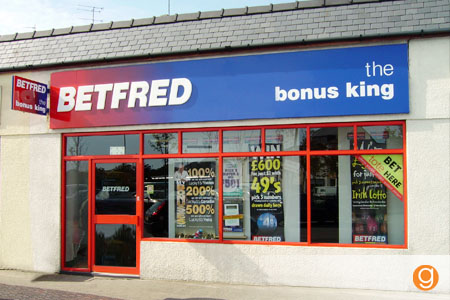 Betfred is watering at the mouth as they near a final decision on whether they will be able to acquire the UK Tote. Betfred has confirmed that it is ready to enter into a binding agreement to acquire the Tote at a cash offer of close to £200m.
Betfred, the U.K.'s No. 4 retail bookmaker, is one of two remaining bidders for the Tote and is up against Sports Investment Partners (SIP) led by Martin Broughton, former chairman of the British Horseracing Authority.
SIP and Betfred have put forward two very different plans for the future of the UK Tote. The one thing both agree on is that the value of around GBP200 million on the Tote, which comprises two separate businesses:
1. An on-racetrack pool betting service and;
2. A chain of roughly 500 retail shops together with online and telephone betting operations.
Betfred already owns 840 betting shops but no pool business, an area it would like to grow and where it would be able to retain much of the 400-500 full-time workforce based at the Tote's Wigan headquarters.
"We are the bigger company and want to buy the Tote because we want to grow and develop all of its component parts," said Fred Done, Betfred's executive chairman as quoted by the Wall Street Journal. Done told Dow Jones Newswires, "It has been my life's ambition."
As Dow Jones Newswires reports, Betfred is guaranteeing GBP11 million to the racing industry for 2012 and a minimum of GBP9 million a year thereafter. Together with the 50% sale proceeds the government has promised to the racing industry, values its offer at GBP120 million to racing over the next seven years.
Meanwhile, SIP has very different plans. SIP plans to float the business if it wins, reserving at least 10% of the float for the racing industry and a further 25% of the float for "racing friendly" investors, such as owners, breeders, trainers and racecourses. It is guaranteeing GBP11 million a year to racing from next year forward.
The racing industry seems to be backing the SIP horse.
In a statement made in a letter to John Penrose last week, representatives of the BHA, Racecourse Association and the Horsemen's Group said, "We do not believe that it should be politically acceptable to nationalize and sell an iconic British institution to a private bookmaker, a significant part of whose business is based offshore and which therefore has no obligation to pay U.K. taxes or the levy."
Betfred has remained confident about their position, feeling they are the best possible partner for racing and feeling that their pool business direction is the more suitable business plan.