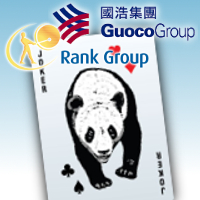 On Friday, Malaysian billionaire Quek Leng Chan's Hong Kong-based Guoco Group Ltd. made a £586m takeover bid for UK bingo and casino operator Rank Group. After considering the offer, Rank's board has now advised shareholders to reject the bid, believing that it "significantly undervalues Rank and its prospects." Guoco, which already held 29% of Rank, increased its holdings by purchasing Malaysia-based Genting Berhad's 11.6% stake on Friday. This put Guoco's stake over the 40% mark, which triggered a mandatory takeover offer. Guoco's bid valued Rank at 150p per share, only a slight bump over its Friday close of 148.8p. Sources close to Guoco told The Independent that the company was still firmly behind Rank's existing management, and wasn't "going to go out and hassle shareholders … We're happy either way [acquiring all of Rank or sticking at 40.8%]."
Macau is drafting a law that would prohibit people under 21 years of age from entering or working inside any of the Special Administrative Region's casinos. The current age requirement is 18 years old. The draft law also raises fines for both gamblers (MOP 1k-10k) and casinos (MOP 10k-500k) that attempt to circumvent the restriction. Anyone underage caught gambling in the casinos will also forfeit any winnings to the local government. The draft law now heads to the Legislative Assembly for further discussion.
Lotteries are helping to rebuild the regions of Japan laid waste by the earthquake/tsunami that struck the nation's western coast in March. Local authorities have received permission from the Internal Affairs and Communications Ministry to sell ¥30b ($372m) worth of lottery tickets between July 30 and August 9, from which they hope to realize a profit of ¥14.3b ($177m). In a show of solidarity, a Tokyo-only 'reconstruction' lottery hopes to raise an additional ¥1b for the affected areas.
Shanghai-based Yaoji, China's top maker of playing cards, has received regulatory approval to make an initial public offering. Yaoji hopes to raise 362m yuan ($55.7m) to help expand its manufacturing capacity. Xinhua claims the company already produces 700m packs of cards annually, and the expansion would boost that figure to 1.3b packs a year. A report by the Chinese Stationery & Sporting Goods Association estimated that 3.8b packs of cards were sold in China in 2009, up from 1.6b in 2004. If these figures are accurate, that's every single person in China going through three packs of cards annually. How many packs of playing cards did you wear out last year? We know the Chinese love to gamble, but that's fucking crazy. Anyway, we hope Yaoji puts at least some of that IPO money towards giving factory workers like the ones in this video (which we've brought you before but deserves another airing) a well deserved raise…
Comments