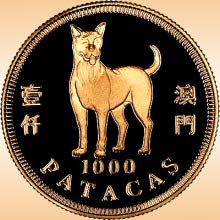 For the third straight month, Macau has set a new record for gaming revenue. Casino revenue in April was MOP 20.5b (US $2.56b), a 44.6% rise on the same month in 2010. Outside of a slight dip in January, Macau has set new revenue records in four of the last five months. March was the first month to top the MOP 20b mark, and with Galaxy Entertainment set to open its operation on the Cotai strip on May 15, the hot streak looks likely to continue. Year to date, Macau revenue is up 43.3% over 2010. Even scarier? The first four months of 2010 have almost surpassed the revenue derived from its entire first year of operation (2007). Analysts are predicting full year 2011 revenues to range from MOP 245b to 265b ($30.6b to 33.1b).
Singapore has also seen its gambling sector grow at an exponential rate, having been tapped to succeed Las Vegas as the world's second hottest gambling destination. But such rapid growth rarely comes consequence-free. Prime Minister Lee Hsien Loong recently acknowledged that Singapore's two integrated resorts had raised concerns among the locals over problem gamblers and the island-state becoming more crowded due to the influx of foreign workers. "These are real problems," said Lee. "We will tackle them. And if we didn't quite get it right, I'm sorry, but we will try and do better the next time." Next time? Did PM Lee just hint at Singapore's third integrated resort?
Singapore is also under fire from abroad, with FIFA's head of security Chris Eaton describing it as an "academy of match fixers," responsible for rigging football contests around the globe. Eaton, who worked for Interpol before joining FIFA, told Singapore's The New Paper that "Singapore seems to feature a great deal in these [match-fixing] allegations." A December 2009 report cited by The New Paper estimated the annual handle on sportsbetting (both legal and illegal) in Asia was $450b.
Officials in the northern Philippines province of Abra have busted an illegal online betting operation. The online betshop, dubbed 'Basketball 38,' offered a numbers game similar to the popular (but outlawed) jueteng game. Seventeen individuals were arrested and various computer gear seized. The proprietors were allegedly pretending to have been operating with the blessing of state-run gaming operation PAGCOR, but apparently forgot that such claims could be verified by, uh, checking with PAGCOR.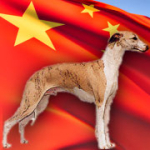 While greyhound racing is popular in Macau, it's banned on the Chinese mainland, like virtually every other form of gambling. There are two small-time sanctioned operations in Shanghai and Shenzhen, plus a third under construction in Wuhan, but the Irish Times reports that officials recently shut down an illegal dog racing operation in Wen'An in Hebei province. Some 48 people went to jail, 38 dogs went to the pound and the €5k of confiscated wagers likely ended up in the local police chief's 'discretionary fund'. Interestingly, the minimum bet was €10, not an insignificant amount for a rural area. Bit of trivia: the race days were held on the 3rd, 6th and 9th of the Chinese calendar because the Chinese words for 'nine' and 'dog' are pronounced the same, and 3+6=9. The linguistic trick apparently only works in Cantonese, but such is the popularity of dog racing that the association has spread to Mandarin speakers. But looking past the Chinese obsession with lucky numbers, it begs the question why races are restricted to those three days, which would seem to make it that much easier for police to know when to go looking for criminality. (Not so lucky for the punters.) Not to mention that fact that 1+8, 2+7 and 4+5 also equal nine. They could be racing dogs the first nine days of every month!
Comments