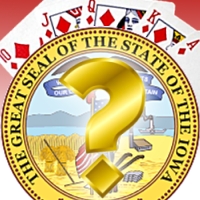 While Iowa's proposed intrastate online poker legislation (Senate File 458) appeared to have suffered a mortal wound last week when the Senate Ways & Means Committee took it off their schedule, supporters aren't giving up the fight. Fortunately, a legal loophole has ensured that 458 is 'funnel-proof,' and thus immune to the self-imposed deadline for policy bills to be approved for consideration before time runs out on the current legislative session.
Sen. Bill Dotzler, the politician taking point on guiding 458 through Ways & Means, told SourceMedia that while the measure is "real close" to gaining a favorable nod, "there aren't enough votes at this time until certain things get addressed … Right now, I would say the odds are probably not for this year." However, Sen. Jeff Danielson says it's too early to be pronouncing the patient DOA, especially since even the anti-gambling senators recognize that online poker is already going on, with or without their approval.
Well, most of the anti-gambling senators, anyway. We'll leave the last incoherent word to Republican Sen. Randy Feenstra, who is not only against online poker in Iowa, he's against the notion of conducting a state-wide study of the issue. "I really don't want any part of that … I've done the research on internet gambling, and it's not pretty … It's got the highest addiction rate of anything." Heroin, crack cocaine, methamphetamine… Mere distractions compared to the unrelenting scourge of sitting in the big blind, according to Rhetorical Randy. Hear that? Poker causes blindness! Seriously, it's enough to make you want to bring back public flogging.
Meanwhile, in the wake of Nevada gaming regulators okaying the Caesars/888 tie-up and the ensuing announcement of Wynn Resorts teaming up with PokerStars, it seems the race is well and truly on to pair Nevada gaming licensees with online poker rooms. According to Wicked Chops Poker, the next duo in line for a quickie Las Vegas wedding is Full Tilt Poker and Station Casinos (partly owned by the Fertitta brothers of UFC fame). True or not, the news has likely set off a fresh round of frantic behind the scenes negotiations, as land-based and online companies try to avoid being the only one not to find a chair when the legislative music stops.
Comments