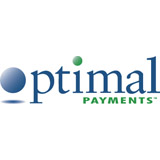 Back in January of 2011, Neovia Financial announced the acquisition of Optimal Payments, shortly afterwards, they received approval from their shareholders to change the name of the company to Optimal Payments.
But that wasn't the only change the parent company of Neteller has made. As part of this strategy, they also changed their ticker symbol the London Stock Exchange from NEO.L to OPAY.L.
The changes made have come about as a result of the acquisition of Optimal Payments and the company's position as an international player in card and alternative payments.
When describing the process that lead to these changes, the company stated in a release: "The combination of our online consumer payment account business, Neteller our existing Netbanx payment processing business and the Optimal merchant account and card processing business, has brought together an unparalleled comprehensive offering for our customers.
"We looked at our combined assets, we decided that the name Optimal Payments better reflects both the nature of what we do and serves as a positive statement of ambition. Critically, it is also well recognised and respected in the significant North American market, which it has serviced since 1997. And most importantly it says right what we do on the tin – optimal payments."
A name change still doesn't erase the bad memories of the US Justice Department's witch watch , that ended with the arrest of two of Neteller's founders, eventually causing the company to halt processing payments for American online gamblers in 2007.