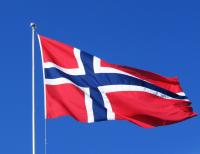 The fact that the balkanization of much of the European online gambling market is accompanied by many believing that ISP blocking is the way forward to make sure regulation goes the way they like is not much of a surprise to those in the gambling industry.
Norway is one country that is currently considering this such action and is doing so to completely stop online gambling – with no view to regulation over the coming few months. Well, until their country becomes one of those that are in need of some money to bail them out that is.
Last year already saw the government enact the Norwegian Payment Act, making it an offence for sites to process unauthorized online payments. Of course, the online gambling sites didn't think much of it and have continued to take payments from Norwegians ever since. It hasn't meant that the country don't continue to get in a hissy fit at the online gambling industry though.
The Norwegian media, led by Dagbladet, reports that Culture Minister Anniken Huitfeldt is considering the ISP blocking scheme in the latest attempt to drive out foreign online gambling sites.
"We want to consider using filtering IP addresses against gambling companies that are undesirable in Norway," she said. "Such measures have been successfully used in Italy, Estonia & France, & the concept has found favour in Denmark," Huitfeldt added.
It's thought that it's being done now as increasing numbers of Norwegian citizens are gambling with online sites despite the moves made against payments in the middle of last year.