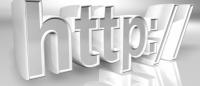 The last year has only reiterated how important a brand is in the gaming industry and domain names are developing into one of the key areas in the industry. One of the most sought after names, Gambling.com, is already up for sale, with the Bodog Brand still yet to comment on whether they are going to make a bid. This is all after Calvin Ayre shelled out the best part of £4 million for Slots.com as well.
Tournament.com is the latest name to come on the market, after creators of Costa Bingo and Casino Choice, Mandalay Media Group, put the domain up for sale.
Owners of Mandalay, Richard Skelhorn (pictured) and Alex Holt, said: "The word 'tournament' is very descriptive and generates over five million Google searches per month. It could be developed into a very powerful brand in the right hands."
As far as what it was used for before, the site hosted pay-to-enter video game tournaments for games such as CounterStrike, but Skelhorn and Holt explained that is no longer a viable option.
"We believe that unless a content owner like EA approach it themselves and therefore remove the license fee element we will not see a third party operator again on the scale Tournament.com achieved."
The fact that it ranks highly on Google and is loosely related to online gambling would make it an attractive proposition for any online company in the industry that might want to take the domain as their own and develop a brand around it.