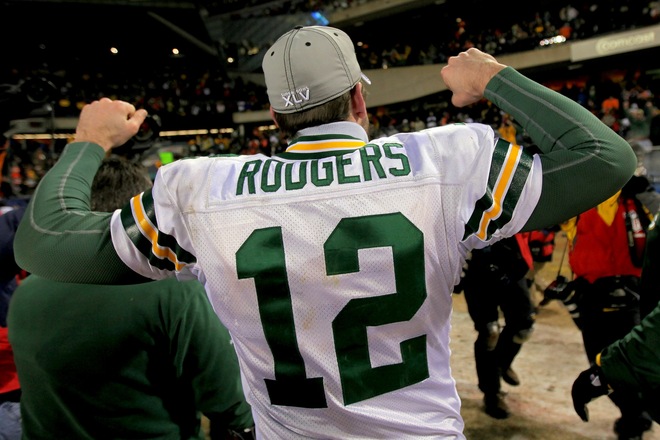 After a pair of regrettably predictable games dashed the hopes of Jets and Bears fans alike, the showdown for Super Bowl XLV has finally been set with the Pittsburgh Steelers taking on the Green Bay Packers. Needless to say, online gambling portals have been quick to size up the match to see where the smart money lies and stir up some interest in a game that much of the world doesn't really give that big of a shit about.
The Packers head into the big game as three point favorites thanks to a strong season and Aaron Rogers' stellar passing record. The Steelers just barely squeaked by New York this weekend to earn a spot in the Super Bowl, making this their 8th trip to the championship game, tying the all-time record set by Dallas back in 96.
Online gamblers are already hounding sportsbooks with wagers for the game, which will be played in Dallas on February 6th, including several off-kilter prop bets that have set the press on fire. Leading the way in ridiculous props is the 10-1 shot that Steelers quarterback Ben Roethlisburger will change glove colors at the half or the 5-7 ride that Go Daddy will run an expensive ad starring tits with a special appearance by boobs and a walk on roll for breasts, according to the semi-reputable Bleacher Report.