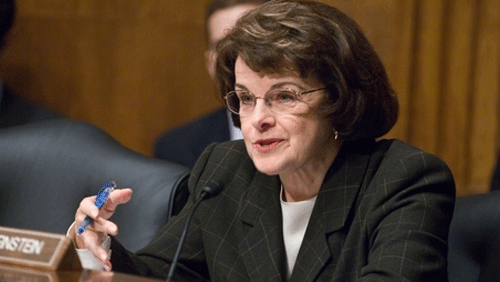 A week back, we brought you the stories of the Kalispel Tribe in Washington operating an off-reservation casino in a Spokane suburb. We also told you about Wisconsin's Stockbridge-Munsee Band of Mohicans, who had signed a controversial land settlement deal with New York State to build a casino in the Catskills. But those aren't the only fights raging between casino-building Indians and various levels of US government.
In Arizona, Gov. Jan Brewer is urging a federal judge to block the Tohono O'odham tribe's bid to annex land near Glendale, AZ, on which the tribe plans to erect a casino. The governor filed a 'friend of the court' brief that claims the Dept. of the Interior's decision to okay the annexation undermines Arizona's 'sovereign control' over its own turf. (Ooohh… another state's rights fight… Zzzz…)
Tohono Chairman Ned Norris Jr. counters Brewer's argument by pointing out that Congress granted the tribe the right to annex the 53 acres after the tribe surrendered 10k acres of reservation land so that the feds could build a dam there in 1986. But Brewer isn't the only one opposing the Tohono move. The Gila River Indian Community, which currently runs the closest casino to Glendale, has also filed suit to block the Tohonos.
Moving west to California, US Sen. Dianne Feinstein is proposing changing federal law to make it harder for tribes who wish to build casinos in urban locales such as Point Molate, a former Navy refueling station in the Bay Area, and the proposed location for the Guidiville Tribe of Pomo Indians new casino. In order to prevent 'reservation shopping,' Feinstein wants to alter the law to require a tribe to show both a "substantial direct aboriginal connection to the land" and "substantial direct modern one." The tribe's CEO, Michael Derry, is unimpressed, saying that Feinstein is "attempting to amend [the Indian Gaming Regulatory Act] which has not been done in 22 years."
Despite this, Derry is worried that Feinstein is 'attempting to do a backroom deal' by attaching her changes to an unrelated appropriations bill (gee, never heard of that tactic before) in this lame-duck session of Congress. Feinstein might even have the support of Nevada Sen. (and majority leader) Harry Reid, who owes a lot of favors to the land-based casino biz, another group that are staunchly opposed to any further expansion of Indian casinos. Guess it's true what they say: politics is like sausage – you don't want to watch it being made.
Comments