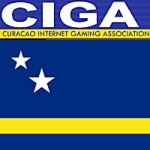 Earlier this month, the Netherlands officially changed the political status of the five Caribbean islands that made up the Netherlands Antilles. The three smaller islands, Sava, St. Eustatius and Bonaire, will become Dutch municipalities, while the somewhat larger islands of St. Maarten and Curacao will now be largely self-governing, although the islands' people are still considered Dutch nationals, eligible to carry Dutch passports.
While the practical details of what this all means are still being ironed out, the five islands have amassed about $2b in debts, much of it owed to the Netherlands. Curacao, as the most technologically advanced of the islands, fears it will end up bearing responsibility for making good on most of this debt.
Curacao has long been a popular licensing jurisdiction for online gaming firms, although the island has been slowly losing gaming operators to Costa Rica (if primarily US-facing) and Europe (if globally-facing). A similar problem has also plagued the island of Antigua. Many of these defections can be directly attributed to the punitive anti-gaming posture taken by the region's big daddy, America.
Curacao's current licensees, which include Cake Poker and Pinnacle Sports, will no doubt be paying close attention to what changes (if any) might be forthcoming as a result of the sovereignty transfer.