NEWS OF THE DAY
TikTok ban odds: Will TikTok be banned or sold to Microsoft?
TikTok looks like it will change in the U.S., as President Donald Trump threatens to ban it, and rumors swirl that one of the major tech companies may buy the company. But with so much about the company's fate being unclear, what are the odds any of this happens? We have the answers to that question thanks to Bodog.
Read The Full Story
BECKY'S AFFILIATED
Fintan Costello on tackling the regulated US iGaming market as an affiliate
Fintan Costello has 15+ years of experience in affiliate marketing from both a gambling operator and affiliate perspective, and even spent some time with Google as their Senior Industry Head of Finance and eGaming. He sat down with CalvinAyre.com's Becky Liggero Fontana to discuss the changes on iGaming affiliate marketing over the past two decades and how stricter regulation has been challenging to comply with in markets like the US.
READ MORE
FROM OUR FRIENDS AT COINGEEK
Wall Street veteran Thomas Lee, economist George Gilder headline CoinGeek Live
CoinGeek Conferences have always united the blockchain world to celebrate the achievements and chart the way forward, and the upcoming CoinGeek Live conference in New York will be no different. The conference has attracted leading voices in the blockchain industry and beyond, with Wall Street veteran Tom Lee among those to take the stage along with famed economist George Gilder.
READ MORE
DAILY ROUNDUP
PRESS RELEASE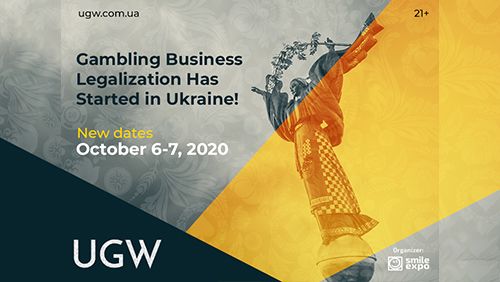 Join the first after the legalization gambling exhibition Ukrainian Gaming Week 2020
The large-scale industry exhibition Ukrainian Gaming Week 2020 organized by Smile-Expo will be the first big gambling event after the legalization of gambling business in the country. The event will take place in Kyiv on October 6-7. Exhibitors will present cutting-edge gambling solutions, discuss subtleties of the Ukrainian gambling law, advantages and prospects of the market.
READ MORE
You are receiving this email because
you are subscribed to CalvinAyre.com.
© 2020 CalvinAyre.com. All rights reserved. An Ayre Group Property.
%SENDER-INFO-SINGLELINE%
FOLLOW US