Bitcoin SV works wonderfully for gambling, with lower fees, fast transaction times, and the benefits that come from blockchain technology like Provably Fair gambling. But as a digital currency, it has lots of other great uses too.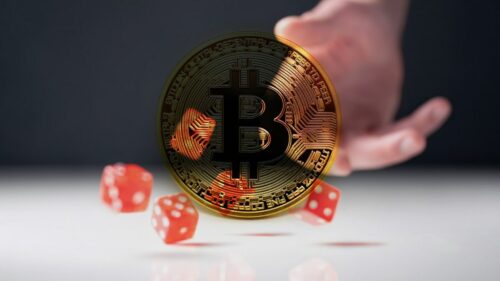 Once you've won or earned a bit of Bitcoin SV [BSV], you might want to use it to do a bit of shopping. A growing list of sites now have payment options that support BSV, allowing you to purchase items ranging from groceries, to jewelry, all the way to yachts. Using easy to use wallet options like Money Button, anyone with a bit of BSV can buy nearly anything they need with fast transaction times and incredibly low fees.
Maybe you have everything you need though. In that case, perhaps a friend or family member could use some help. Wallets like Centbee specialize in money remittance, allowing you to easily transfer funds internationally and help those in need. What better way to celebrate a win than by spreading the love?
In fact, money remittance is a huge advantage of Bitcoin SV. Traditional methods, like Western Union, charge burdensome fees when every cent counts. Rather than allow a middleman to transfer the funds across borders, the Bitcoin SV network will transfer the funds nearly instantaneously and charge less than a cent for any transaction. That's great for gambling, where saving a transaction fee could mean the difference in beating the house, but it's even more important when you're trying to support family abroad.
If you don't know anyone in need, maybe you can support a talented artist or well written individual online. The BSV ecosystem has developed several online businesses that focus on directly rewarding users for their content, and you can help support that system by browsing and tipping their content. They'll appreciate it, and it will help them continue their craft.
For Advertisers or Affiliates, solutions like Tonic Pow open up a whole new way for advertisers to draw attention to their site, and for promoters to earn from helping them. A gambling operator only pays when someone clicks through to their site, and anyone can put a Tonic Pow ad on their site, earning them money by advertising the service.
Both sides can also benefit from services like Bitping. Having your site at operating at it's best during peaktimes is important, and Bitping's model of crowdsourced server load testing let's you test your solutions at the fraction of the price a normal web monitoring service would offer. And for every day users, they can act as one of the thousands of Bitping nodes, earning money while helping their favorite sites stay at their best.
On that note though, if you need to earn a bit more Bitcoin SV to get back to the games, you may want to consider creating your own content. Check out our resource on how you can drum up more BSV for yourself, it could be as easy as sharing a video or writing a short post.