It would seem that larger casino operators in the U.S. should have been squirreling away more of their revenue over the years. Granted, no one expected anything like the coronavirus to roll in and change global economies from one day to the next, but companies who have banked larger percentages of their profits are in a much better position to weather the storm. Those who haven't, and those who believe they're too big to fail, are experiencing the repercussions of their spending habits. If you ask some people, such as Fitch Ratings, the U.S. gaming industry isn't going to be able to recover quickly – it might take at least three years for things to return to normal.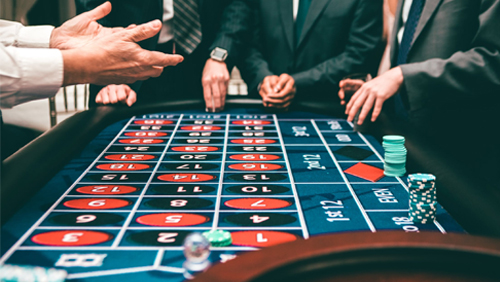 Fitch Ratings, one of the large credit rating firms, issued a report on the state of U.S. gaming last Thursday, "U.S. Gaming Will Experience A U-Shaped Recovery Post-Reopening." In it, analysts Alex Bumazhny, Colin Mansfield, Connor Park, and Carla Norfleet Taylor foresee casino operators reporting significant losses for 2020 as they slowly start to climb out of their hole next year. After that, a "full recovery" to pre-coronavirus revenue levels won't be possible until 2023.
The report further offers, "Fitch reviewed its U.S. gaming universe in the span of four weeks, as the coronavirus outbreak intensified. Credit implications have been negative, with higher leverage forecasts resulting in the widespread revision of Rating Outlooks to Negative." Those negative outlooks reflect a nationwide gaming revenue decline of 30% for the year, with Vegas casino operators such as Las Vegas Sands (LVS) and MGM Resorts International predicted to see drops of as much as 50%. LVS has seen its stock fall around 15% since the first month of the year and MGM's stock is almost half of what it was at the end of January.
The Vegas Strip, which Fitch expects to see a decrease in revenue on the year of about 45%, may need the most time to bounce back from COVID-19. The analysts explain, "Recovery will be the slowest on the Strip, given its greater reliance on inbound visitation, air capacity, and conventions. Regionals are less cyclical than Las Vegas and should recover quicker, as they have mostly local, drive-in visitation."
Making matters worse for companies like LVS and MGM is the fact that they also have a strong presence in Asia – specifically, Macau. The gambling city was permanently shut down because of the coronavirus, leading all local casino operators to take big financial hits. Since LVS and MGM, along with Wynn Resorts, rely heavily on the city for its revenue, the losses are compounded by the Macau shutdown. How soon the city's gambling scene can begin to help the casino operators depends on how quickly travel restrictions are lifted, with Fitch explaining, "The timing of Macau's rebound will be partially dependent on resumption of visa issuance and lifting of mandatory quarantine requirements upon re-entry to China, both of which are significantly weighing on visitation despite the properties being open."