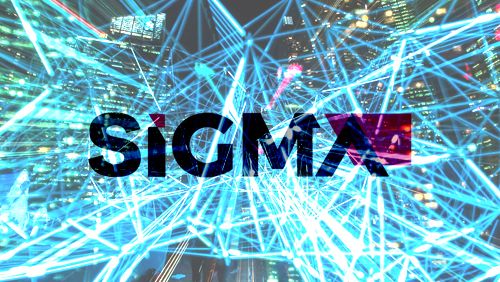 Day Two of the SiGMA-OCE Asia digital conference wrapped up yesterday after having taken a hard look at what is coming for integrated resorts (IR) and the gaming industry in general. The coronavirus has devastated the gaming industry, but has also shown that alternative options can be implemented with relative ease and still adhere to regulatory guidelines. As the world begins to slowly pull itself out of COVID-19's grasp, some of the temporary solutions that were implemented to overcome the pandemic will most likely turn into permanent fixtures for the gaming industry.
One of the most talked-about subjects on Day Two was the topic of IRs, from Japan to Vietnam and more. The concept of massive entertainment resorts began prior to the coronavirus; however, it is now taking on a whole new light. This is primarily due to the need to offer a wide variety of options for tourists in order to become sustainable over the long term, and the Hoiana IR in Vietnam is going to be at the forefront of how this segment operates.
Hoiana is now in its first phase of development that, when complete, will offer a variety of hotels, gambling options, restaurants and other amenities. The multibillion-dollar project is poised to capture the growing Asian market, with a primary focus on China, South Korea and Japan. Steve Wolstenholme, the group chief operating officer at Hoiana, calls this market "vibrant" and a lot of emphasis is being placed on Asian high rollers to help launch the IR's success.
Obviously, there is a lot that has to be overcome before Hoiana, and similar IR projects, can reach the level of success they want to see. As social distancing continues to be enforced, traffic at any gaming or entertainment venue is going to lighter than normal, resulting in an uphill struggle for any entity to reach the levels of action they once enjoyed.
The CEO of Ho Tram, Walt Power, gave an in-depth look at how iGaming is impacting the traditional gaming scene, what he refers to as "bricks-and-mortar." He doesn't fully expect iGaming, which has received a lot of attention in the wake of the coronavirus, to replace live gaming, explaining that people are social creatures who want the in-person interaction that only a physical presence can offer. Power spent time refuting five gaming paradigms, of which it could be argued that the conventional train of thought on land-based gaming is the main reason iGaming has not been able to advance as could be reasonably expected.
Several studies have already shown that younger generations are more inclined to participate in iGaming activity than they are land-based gaming. This trend has been extended due to the coronavirus, as, now, more gaming fans are signing up for online accounts and spending more time gambling online than ever before. Legislators have noticed the trend, as well, and are beginning to push more than ever for online gaming, especially as a way to ensure money still flows to government coffers. iGaming may never fully replace land-based gaming, but the two will definitely be running parallel to each other going forward.
A lot of time during Day Two was dedicated to Japan's nascent gambling market and the work the country is doing to bring IRs to life. There have already been several major speed bumps, which aren't entirely surprising anytime a new activity is introduced to a particular segment of people – there will always be those who are against it. However, in the case of Japan's IR market, the initiatives have been waylaid by individual lack of ethics, and not just because gambling opponents seek to prevent it.
Additionally, as pointed out by Brandan Bussman of Global Market Advisors, the timing of Japan's initiatives has been undercut by the coronavirus. The global pandemic has had considerable financial and political impact on the regions most likely to be chosen to host an IR, and has put the gambling industry on unsolid ground for the time-being.
Bussman pointed out that pachinko, once the ruling "amusement" game in Japan, has fallen out of favor and the number of available machines has dropped 50% over the past decade. This could be seen as a waning interest in gambling that, coupled with the fallout from the coronavirus, could force the country to shift gears and work at rebuilding its tourism industry as a whole before trying to expand into unchartered territory. A plan to begin a revitalization of Japan's tourism market is already in place and is expected to begin sometime next month.
Currently, Japan doesn't expect to make any changes to its IR schedule and more progress is expected to be made over the next month and a half. However, at this point, a delay should not come as a surprise to anyone, but the chances of the IR project being scrapped completely are almost nil.