According to its own affirmation, Sands China was sitting on around $2.4 billion in liquidity at the end of last month. That's enough to allow the Asian arm of Las Vegas Sands to "survive 12 months of a no-revenue environment," even as it continues its renovation projects at a couple of venues in Macau. However, the casino operator, taking a page from Sheldon Adelson's playbook, would prefer to play with other people's money, and has announced a new initiative to place an unspecified number of senior notes to professional investors. The old adage "Don't spend your own money when you can spend someone else's" is apparently deeply embedded in the company's business model.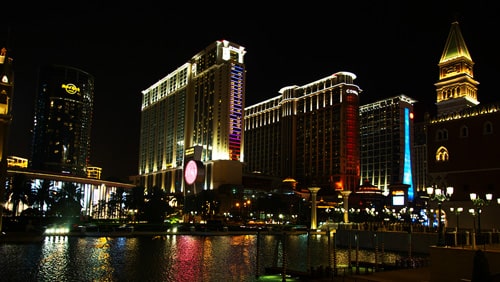 In a filing (in pdf) with the Hong Kong Stock Exchange (HKSE) today, Sands China says it needs the money for "incremental liquidity and general corporate purposes." The company has already been in touch with Bank of America Securities, Barclays Capital and Goldman Sachs and Co, who will act as joint book runners for the funding. The notes' pricing is still in the air and will be "determined through a book building exercise to be conducted by the joint book runners." Once the pricing is established, Sands China will put the notes on the HKSE, where it has already received a letter of eligibility for the offering. However, Sands China adds that the endeavor is only in its initial phase and could be canceled before the trigger is pulled.
The company has been impacted by the coronavirus in Asia, just like its parent company has suffered in the U.S. According to an update (in pdf) from Sands China on Monday, it lost $180 million in April due to extended travel restrictions in the region and the subsequent lack of activity at its Macau venues. Operating costs at the company are reportedly right around $110 million, but the revenue it received for the month was just $9 million. It asserts that it also had to make good on another $65-million expense related to "maintenance capital expenditures" and an additional $25 million for "interest expense."
April's losses were greater than expected and amounted to more than what the company lost for the entire first quarter of the year. It doesn't expect May to be any better and asserts, "Based on the preliminary information available, net revenues, operating loss, net loss and adjusted property EBITDA loss in May 2020 were not materially different relative" to the previous month. Because of this, and the fact that the company cannot determine with confidence when COVID-19 will be under control, Sands China wants to see others shore up its finances, instead of having to dig deeper into its own liquidity.
The company has already pulled from its financial resources this year. It has a revolving credit line of about $1.6 billion, and drew $404 million from it in April and May. It has also taken initiatives internally to stop the hemorrhaging, which it probably should have done a lot sooner, and turning to external sources to attract more funds when it has billions of dollars in liquidity seems to be an exaggerated response.