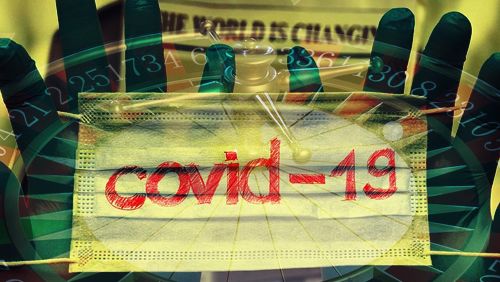 Generally speaking, people are fickle creatures. Their tastes and attention can change on a whim and, when they can't find something to satisfy their hunger, they'll look elsewhere. As the coronavirus pandemic turned the sports world upside down, sports gambling was no longer as interesting to many, who began looking for alternatives. This is what has been demonstrated by analysis conducted by Bojoko, a website that maintains a comparative database of all online casino operators, that shows how interests have changed over the past couple of months.
Bojoko took a look at Google Trends to see how Internet traffic was changing amid the global health saga. Almost all sports activity was forced to come to a halt in March because of COVID-19, making it difficult for sportsbooks to earn a living. With no ability to put up lines on competitions out of the NBA, MLB, Premier League and more, Netizens no longer had the need to visit online sports gambling sites and began looking for alternatives. Not surprisingly, online casinos quickly filled the void.
Searches for things like "Best Betting Sites" and "Sports Betting UK" dropped by 41% and 33%, respectively, from February to April, according to Bojoko. At the same time, searches on online casino-based keywords and phrases have seen a significant increase. "Best Casino Sites," for example, jumped 78% during the period. "New Online Casino" increased by 31% from February to April, but by 50% month-over-month from March to April.
The results are consistent with what online casinos have been stating. They have seen upticks in their traffic and revenue during the coronavirus lockdown, which has been good news for those operators, as well as those jurisdictions that had the foresight to legalize mobile gaming. As the recovery process begins, more legalization of online gaming is expected virtually everywhere.
Bojoko's chief business officer, Joonas Karhu, explains the reason behind the creation of the report. He asserts, "We have created this report as a record of this unprecedented time in the history of the online gambling industry. But we also want it to act as a blueprint for how the sector can come out the other side on a positive footing and ensure it is business as usual as soon as possible. I'd like to thank those that have provided their opinion and insight and hope that the Bojoko Special Report provides understanding and value to all industry stakeholders."