The coronavirus may be under control in a lot of places around the world, but there have also been a few that have reported a revival, of sorts, of the virus. Brazil now falls into the latter category, with new cases of COVID-19 surfacing in the past week. As the country saw its second-highest number of cases reported last Friday, drastic measures were necessary to prevent the U.S. from falling back under the coronavirus spell. As a result, anyone expecting to travel from Brazil to the U.S. can call off those plans for now, unless they're U.S. residents.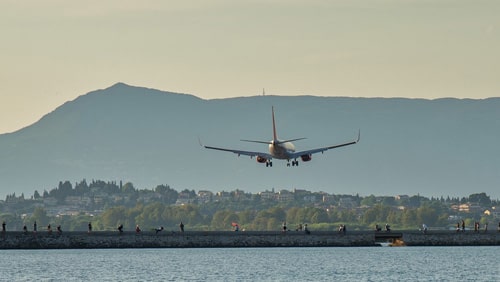 President Trump instituted a travel ban on foreigners coming from Brazil until further notice. Anyone who has been to the South American country within the past two weeks while the country's leader, President Jair Bolsonaro, downplays the seriousness of the situation. He asserts that it's nothing more than "a little flu," despite the fact that over 343,000 people around the world – and more than 22,000 in Brazil – have died from COVID-19. That cavalier attitude is probably why Brazil now ranks as number one on the list of countries with the highest number of positive cases (347,000). 
In a statement from White House Press Secretary Kayleigh McEnany, she explains, "Today, the President has taken decisive action to protect our country by suspending the entry of aliens who have been in Brazil during the 14-day period before seeking admittance to the United States." She added that the new restrictions "do not apply to the flow of commerce between the United States and Brazil."
In addition to an exemption being put in place for U.S. residents, exceptions will be made for close relatives of U.S. citizens, flight crews and certain others. Robert O'Brien, the government's National Security Adviser, explained during an interview on Face the Nation on CBS yesterday, "We hope that'll be temporary, but because of the situation in Brazil, we're going to take every step necessary to protect the American people."
Brazil isn't the only country to be listed on the no-fly ban. Foreign nationals from China and Iran are persona non grate until further notice, as are people who visited those countries in recent trips. In addition, many European countries are found on the list, including Austria, Belgium, Czech Republic, Denmark, Estonia, Finland, France, Germany, Greece, Hungary, Iceland, Italy, Latvia, Liechtenstein, Lithuania, Luxembourg, Malta, Netherlands, Norway, Poland, Portugal, Slovakia, Slovenia, Spain, Sweden, Switzerland and the U.K. The borders between Mexico and the U.S. and Canada and the U.S. are expected to remain shut down until June 22.