(This is the second of a two-part series, you can find part one here LINK to Recruiter Tips)
In part one of this series, I spoke with Alastair Cleland, the Group MD for the Pentasia Recruitment Group, and he offered some excellent tips on finding an iGaming job in a recession.
In part two of our two-part series on finding an iGaming job in a recession, I'm talking to the other side of the fence; some may say the dark side, I'm speaking with long time HR executive Tony Anthony.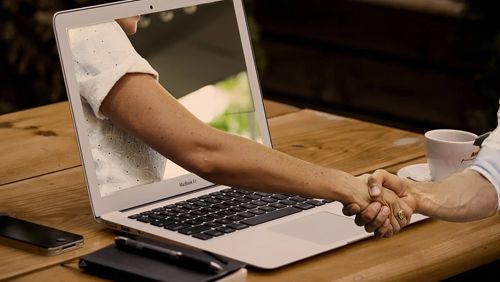 Tony owns his own HR consulting company T2 Human Capitol Consulting. He's been a global HR executive for large global companies both inside and outside of the iGaming world.
He was kind enough to give us a peek behind the curtain. He shares how HR selects applicants, how to prepare your "stump speech," why the best people don't always get the job and, more importantly, how to stay sane while looking for a new job.
The human resources department is often the first gatekeeper you'll run into when trying to get on with a new company, and they're the ones who size you up and compare you to the rest of the applicants, do a first and even second interview before deciding to open the gate and move you along to the next gatekeeper. That is if they pick your name out of the 100s of CVs that come in from large boards.
How do you stand out?
Tony Anthony said, "With the numerous job sites, it's tempting to search exclusively from the comfort of your couch or kitchen table. However, you will likely find the return on these efforts will be quite low. The fact is that the best way to a new job is still through being introduced to an organization by a friend or colleague.
As an HR person on the consumer side of all these sites, you quickly discover that there is still a great deal of work sorting through the vast amount of candidate data.
Some large job sites have become unusable due to the massive amount of information and the chaotic organization of the sites. A search or posting using any of these sites will yield the HR person hundreds of CVs.
It means 100's CVs to go through. A duty often delegated to a lesser experienced person in the department. Most HR people don't have a lot of time to sort through it effectively, and more than likely, your CV is in the mix of that mess.
However, if someone I know tells me that they know of a reliable person who is a good fit for a job, I am more than likely going to take some time to look that over. Bottom line, it's still who you know. Put your friends, family and business contacts to work for you, and it will be more efficient."
With the number of seekers outpacing the vacancies now, what is one way to stand out?
Tony Anthony said, "Anyone who has ever followed a political candidate running for office, has heard a 'stump speech.' It is a well-crafted set of values, objectives and skillsets that a candidate wants voters to know about them.
It's carefully developed and rehearsed, designed for consistency and maximum impact. You should have a stump speech highlighting what you are looking for, what you have done and how you can contribute to the organization. Hone and practise it until you can do it in your sleep. It will serve you well when you meet someone new or get a cold call."
What if you don't get that call? 
Tony Anthony said, "There is a load of information on finding jobs out there, so I was thinking about something that is not spoken about as much but is quite critical to anyone looking for a job—keeping sane.
Rejection, or non-action from a company after a phone screen, interview or otherwise, will get inside your head and eat at you. It is vital to keep that at bay, or your fear of failing will become a reality.
It's not easy; you know exactly the words to say to drive yourself crazy. Instead, keep a positive perspective on all meetings. It is a chance to make another contact and build a business relationship. It is also another opportunity to practice your' stump speech.'
If something didn't work out, try and understand what went well and build on that. It is hard because it is reasonable to think it is "all about you."
It's not. Behind the scenes there are personalities, politics, financial issues, organizational changes and several other things that the recruiter is never going to share with you. You'll never know, so don't accept responsibility for anything you haven't heard firsthand from the company. On that note, if their recruitment process and the people you met seem less than professional, it is probably because the organization itself has its share of dysfunction. If it felt chaotic and had terrible energy, think twice about joining. If you didn't get the gig, it is probably for the best.
Spend a couple of hours a day on your search but do it with balance. Fill part of your day with things that will make you happy and healthy. Keep learning through books, Ted Talks, online courses, or whatever interests you. It does not have to be expensive or require travel. Besides, you are just screwing around on the internet anyway, so commit to 30 minutes of learning every day. Cat videos don't count. It will keep your brain sharp and fight against that inner voice who wants to derail you."
Do what you love, do it with Moxy.
On a different note, this is probably going to be an exceedingly challenging time to get a job. I expect there will be significant growth in the informal and small business economies since companies are going through some struggles.
There will be some real challenges with an abundance of available talent in some markets. It will make more people desperate for even basic work to feed the family. It may be a good time for you to develop that side hustle or hobby you absolutely love into a business pursuit.
Things are fragile and wrought with risk regardless of where you work. Security with a company is not guaranteed. If 'What you've been doing,' sucks and you have a dream of doing something you love, give it some serious thought—more than likely, you'll have some time on your hands to make a go of it.
If things are tight and you need to do something, take that gig to pay the bills but always make time to move toward something you find rewarding; activity builds momentum.
Life is short, and folks who have Moxy, are always in demand."
You can contact Tony Anthony of T2 Human Capitol via his LinkedIn.