After literally no speculation at all, comedian, Hollywood actor and Netflix special star Kevin Hart has joined the swelling ranks of Team partypoker.
As you may or may not remember, Hart has been roughly here before, 'signing up' to PokerStars back in 2017 with the promise of making poker fun again. Fast forward two years and here's the reheated message that came out on social media over the Easter weekend.
Happy my good friend @KevinHart4real is now official @partypoker partner. Was talking about partypoker ethos at cash game with him, @Andrew_Robl @BrokeLivingJRB & Kevin promised to help us promote poker to new/amateur players, so made him do this video to commit his ass!💪KTF Rob pic.twitter.com/BHjckqbhRS

— Rob Yong (@rob_yong_) April 10, 2020
Ignoring the fact that this impromptu sounding video was allegedly filmed "some time ago" but has been released during the Coronavirus crisis where players are forced to remain home of flout the laws of most countries and the morals of all right-thinking people, it's hard to get too excited about this announcement unless you're a paid-up member of partypoker yourself.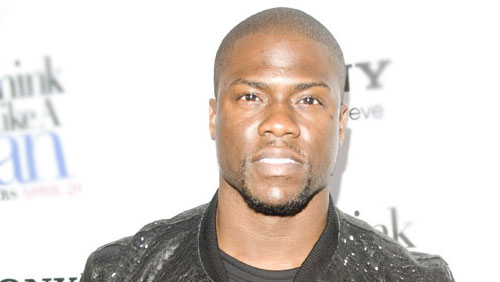 Since signing to PokerStars, Kevin Hart played a handful of events, including the PokerStars Caribbean Adventure. It's not that Hart isn't good for the game. The Hollywood star of the Jumanji remake is terrific value at the felt and – as I testified personally from Atlantis at the time – utterly hilarious whether he's winning or not. We can probably all recall his mis-call with a crazy hand that also occurred in his first year of 'Stars stardom.
It's just that it's very hard to see Kevin Hart as playing so much amateur poker that he inspires the masses to see some hole cards for the very first time. According to Yong in the rather awkward-looking video, Hart plays more poker than him. Personally-speaking, I doubt that very much. Kevin Hartis famed for being work-obsessed, with his own fitness brand as a side hustle to his multi-million-dollar role as actor and comedian. Quite how he's logging more hours at the felt than Yong, who has racked up countless hours in cash games in the last two years alone is hard to figure out.
On the face of it, any named celebrity is a good one to promote poker – they bring it to the masses, make poker fun again and help 'other' amateurs take up the game. But in reality, those masses already have incredibly easy routes to poker popping up all over the place online and can barely click on a link without seeing partypoker MILLIONS events promoted before they get a chance to read it.
Making poker fun again suggests that it isn't fun at the moment, or promising to get past all those guys who make it "so F**king technical" – people who fill the back-offices of literally every poker brand in the world, including partypoker – is bunkum too. Poker is enormous fun. It was fun when it was a card game you played with your family, it was fun in the days before online poker and it was fun in the days before poker is how it is right now. It's always been fun and will always be fun, no matter who promotes it (or doesn't).
Promoting amateur poker is the holy grail of poker brand marketing. Everybody talks about it, yet every poker brand can find it difficult to truly sell. There are three reasons for this.
Firstly, to be truly representative of amateur players, you have to provide what they truly want, which is often a game that relates them with promotions that appeal to their bankroll. The only way poker brands benefit from recreational players joining their ranks is if they lose money, not win it, so helping amateur poker players win is no more in a poker brand's playbook as it is for Manchester City to lose to Forest Green Rovers in the F.A. Cup 3rd Round. Poker brands want amateur players to join, but not win.
Secondly, and perhaps most pertinently – and as alluded to in the video itself – Kevin Hart is a high-stakes player if he is any player. There's simply no way that Kevin Hart is going to be playing the kind of games that amateur poker players like playing – $5 rebuys, $10 freezeouts – on a regular basis unless he's being paid to do so, something amateur players aren't often the beneficiaries of themselves. Just last week, we looked at the release of Billion Dollar Hollywood Heist which purported to suggest that Leonardo Di Caprio, despite being worth multiple millions, wouldn't buy himself into a $5k cash game. We can believe it.
Thirdly, the only way to truly appeal to amateur poker players is to feature amateur poker players in your content. It's to interview them, turn them into stars of their own games, make their games dramatic and important, grow a following for amateur poker from the gorund up. That takes years, and is why people like Brad Owen and Andrew Neeme (and non-poker superstars like fitness trainer Joe Wicks) are so popular – their fanbase have seen them develop from nothing.
Poker coverage recently has done the exact opposite, with Super High Rollers the staple, and big names the go-to marketing strategy, ignoring their actual competence at the game. If anything, the only company who really have made a story out of amateurs playing the game are PokerStars with the PSPC. Oddly enough, they were the poker brand who last represented Kevin Hart.
The inclusion of Kevin Hart as a Global Ambassador for partypoker may be a novelty moment to enjoy for many poker fans. But that thrill represents the hope that he actually plays some poker for a consistent period this time round (and not just during a global pandemic-inspired lockdown when film sets are closed), something that has already proven not to be the case the last time he signed on the poker-branded bottom line. Just what that bottom line is might prove to be the lasting point of this latest piece of poker marketing.