The at-a-glance list of gaming manufacturers' stock performances took a nosedive last month. The AGEM Index, which is provided by the Association of Gaming Equipment Manufacturers (AGEM), closed at 468.91 points for the month, representing a 13.2% decline as it slimmed down by 71.59 points. The drop was put squarely on the shoulders of the coronavirus outbreak, but there was a little bit of good news. The stock prices of major publicly-listed manufacturers actually saw an uptick of 1.1% compared to February 2019.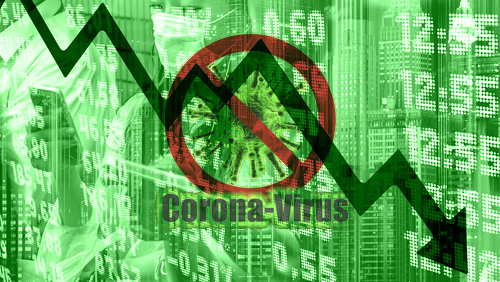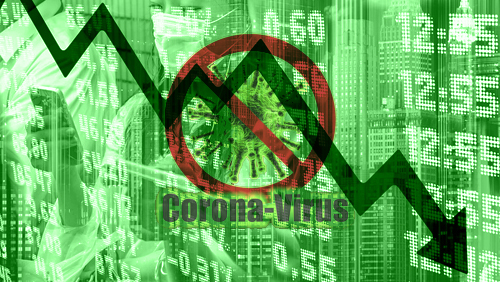 In providing the monthly update, AGEM asserts that the drop was a result of weaker performances of all  "13 AGEM Index companies as markets around the globe reacted to the uncertainty surrounding the Covid-19 outbreak." It adds, "All three major United States stock indices decreased as the Dow Jones Industrial Average and the S&P 500 experienced monthly declines of 10.1 percent and 8.4 percent, respectively. The Nasdaq also experienced a drop of 6.4 percent."
There were a couple of companies that saw huge losses in the month. Scientific Games Corp., which provides games for lotteries and retail and online casinos, was down 26.6% from January and 37.2% from a year earlier. That change forced the Index down 8.42%.  International Game Technology, a company dedicated primarily to slot machines and lotteries, dropped 21.1% from one month to the next, and 38.3% year-on-year. However, its performance resulted in just an 8.56-point drop in the Index.
Aristocrat Leisure out of Australia saw a slightly different story. It fell only 8.5% from January to February; however, this forced the Index down by 28.12 points. On a positive note, the company's stock value had increased by 34.5% when compared to February of last year.
The AGEM Index was first produced in January 2005 and has become an easy-to-use tool for monitoring certain industry stocks. Currently, it monitors 13 manufacturer stocks, of which nine are out of the US, two are listed in Australia and Taiwan and Tokyo have one each. The results of the companies listed on the Index are weighted according to their approximate market capitalization.
The coronavirus has caused turbulence across all markets in every part of the world. The good news is that this isn't the first time that a global market upset has been seen, and recovery shouldn't be too far behind. To look on the positive side of things, there are now more opportunities for investors to purchase stocks at slightly lower prices.